Planned Parenthood
"Planned Parenthood enjoys a kind of 'sanitized reputation' and the truth needs to be exposed that the products that they have are carcinogenic. They do do abortions. They kill children and their agenda is to hook [our] children on sex. If you see their materials they are graphic, vulgar, obscene and offensive," said Karen Garnett, Executive Director, Catholic Pro-Life Committee in Fox 4 interview at Planned Parenthood Public Witness and Prayer Demonstration
Did you know...
Abortion funds approximately 51% of Planned Parenthood's clinic income.
The oft-quoted statistic that abortion is only 3% of Planned Parenthood's services translates to at least 1 in 10 Planned Parenthood clients receiving an abortion.
Planned Parenthood performed 329,445 abortions in 2010, compared to only 841 adoption referrals.
Planned Parenthood founder Margaret Sanger espoused a eugenics philosophy, "seeking to as sist the race toward the elimination of the unfit."
Planned Parenthood facilities cannot diagnose breast cancer as they neither provide mammograms nor biopsies.
Planned Parenthood cannot cure breast cancer as it does not offer cancer treatment.
There are alternative health care providers providing comprehensive health care to low-income families.
Sources:
---
Cardinal DiNardo, Chair of the USCCB Committee on Pro-Life Activities, speaks out on Planned Parenthood:
First, it is indisputable that Planned Parenthood Federation of America is by far the largest provider and promoter of abortions nationwide, performing about a third of all abortions (332,278 abortions in Fiscal Year 2008-9). Abortions also account for over a third of Planned Parenthood's income. The organization has aborted over 5 million unborn children since 1970.

Second, the organization's involvement in abortion (now including chemical abortions using RU-486) has substantially increased in recent years, and its provision of other services such as prenatal care and adoption referrals has declined markedly. Now the national organization insists that all affiliates provide abortions by 2013, a mandatory policy that has led at least one affiliate to leave the organization.

Third, the organization has led numerous legislative campaigns and litigation strategies to oppose any meaningful limits on abortion, including modest measures such as public funding bans, informed consent provisions, and parental notice requirements for abortions on unemancipated minors. One of Planned Parenthood's legislative priorities is to oppose conscience clauses (which it calls 'refusal clauses'), so that hospitals, physicians and nurses will not be allowed to serve the health care needs of women without taking part in abortion.
Read Cardinal DiNardo's entire letter (4/13/2011) here.
Click here to read additional statements by U.S. Bishops on Planned Parenthood.
---
CPLC's Media Response re: Planned Parenthood: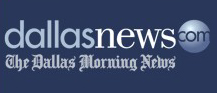 Agency funds should be cut, 4/18/11 Letter to the DMN Editor
Agency hiding behind claims, 5/13/11 Letter to the DMN Editor

---
Additional Resources on Planned Parenthood:
Stats and Analysis Overview - Statistical resources provided by STOPP International

Background Facts - Information provided by Texas Alliance for Life to support defunding of Planned Parenthood, May 2011*
What is Wrong with Planned Parenthood - 1 page fact sheet by STOPP of Dallas, March 2011*
Planned Parenthood: Poor Use of Texas Tax Dollars - 1 page fact sheet provided by Texas Alliance for Life, March 2011*
The Pink Ribbon Campaign - Are We Funding Breast Cancer? - Letter addressing connection between Susan G. Komen and Planned Parenthood, October 2010 (Click here for 2012 update)
Hooking Kids on Sex - American Life League Video Report on Planned Parenthood's "Sex Education" (Note: This video contains graphic material)
*The CPLC does not support the distribution of contraceptives by any medical providers, but supports the gradualistic approach of redistributing tax dollars away from the abortion-giant Planned Parenthood.*
---
Former Planned Parenthood Director Abby Johnson's video testimonial: