Dear Friend of Life,
This is a year of special anniversaries, both bad and good.
We've just marked the 40th anniversary of the tragic Roe v. Wade decision legalizing abortion through all nine months of pregnancy in all 50 states. In 2013 we mourn the 55 million children who have lost their lives, and we resolve to do more to spare the children whose lives continue to hang in the balance.
But we're also celebrating this year: It is 20 years since the Catholic Pro-Life Committee was commissioned in February 1993 by Bishop Charles Grahmann to carry out the pro-life vision of the U.S. Bishops here in Dallas. We sincerely hope that all our friends and partners in life will join us in honoring this landmark anniversary at The Bishop's 20th Annual Catholic Pro-Life Dinner hosted by Bishop Kevin Farrell on April 6 at the Irving Convention Center in Las Colinas. (Buy your tickets here.)
The theme for this year's event is "Life is Sacred" – the foundation of God's commandment of "Thou Shalt Not Kill" found in Exodus 20:13. And I am so excited to announce that our keynote for our 20th anniversary dinner is an ideal reflection of this truth. We are thrilled to welcome Pattie Mallette, known to many as the mother of mega-pop star Justin Bieber. Her story is the ultimate pro-life testimony!
As a young woman, Pattie overcame unimaginable obstacles and fought hard to rise above a life of poverty. At 16, she left a home life of violence and sexual abuse, turned to drugs, and eventually attempted suicide. At 18, Pattie became pregnant. Despite challenging circumstances and the pressure by many around her to abort, by the grace of God and with the support of the local pro-life movement, she chose life for her son Justin. What a declaration of the inherent value and promise of each and every life!
Pattie shares her harrowing journey from troubled teen to a mother saved by grace in her personal memoir Nowhere but Up: the Story of Justin Bieber's Mom. And most recently, she signed on as the executive producer of the soon-to-be-released pro-life short film, "Crescendo". Learn more about Pattie here.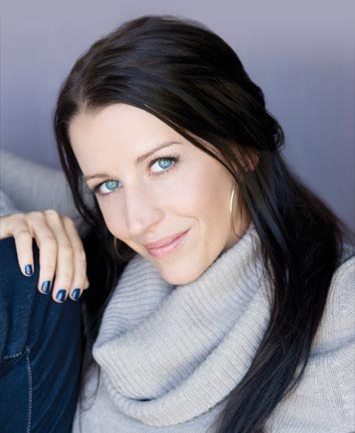 Please join Bishop Farrell and Pattie Mallette on April 6 for a wonderful evening of inspiration and celebration. Visit prolifedallas.org/dinner for event details and to reserve your tickets today. I look forward to sharing this special night with you, celebrating 20 years of life-saving ministry in the Diocese of Dallas!
Blessings in Christ, for Life,

Karen Garnett
Executive Director
Catholic Pro-Life Committee
Respect Life Ministry of the Diocese of Dallas