Pro-Life News and Events
Registration Open for 11th Annual CPLC Classic/Bishop's Cup Charity Golf Tournament
40 Days for Life Events

Dallas "Cast the Vision" Meeting,

September 8

Dallas Kickoff Rally,

September 27

Sherman Closing of Planned Parenthood Celebration,

August 28




Pro-Life Trainings

Gabriel Angel Training, this Saturday


Speakers Bureau Training, September 17


Breaking Pro-Life News


"Selective Reduction" Abortions Shows Catholics Right on IVF


More 911 Calls Show Women Victimized by Botched Abortions
---

Partner with the Catholic Pro-Life Committee to help save lives through daily prayers for our work and by donating here, or visit prolifedallas.org/donations. Thank you!
---
Registration Open for 11th Annual CPLC Classic/Bishop's Cup Charity Golf Tournament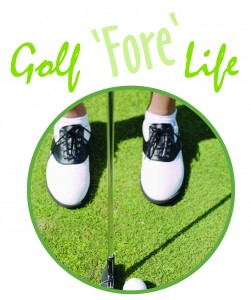 Join us for our 11th Annual CPLC Golf Classic/Bishop's Cup to be held on October 11, 2011 at Canyon Creek Country Club. Registration and lunch begin at 11:00 a.m, followed by the putting contest at 11:30. We'll tee off at 12:30 p.m. and enjoy 18 holes of golf, with drinks on the course, and end the day with a delicious dinner, contest prizes and a raffle.
To participate in person at this great annual event, please register here to sign up your foursome or as an individual to be placed on a team. Invite your friends and be part of a fun day for the best cause of all – LIFE!
Want to save lives AND promote your business? Be a Golf Sponsor! Click here to see business promotion opportunities, starting with just $250 to sponsor a tee sign. All sponsors will be named in the program, on the CPLC website, and in other communications.
For sponsorship or tournament information, contact Tournament Director Jim Walker at or 972-270-3019 or visit prolifedallas.org/golf.
---
| | |
| --- | --- |
| | 40 Days for Life Events |
Dallas "Cast the Vision" Meeting

Dates: Thursday, Sept. 8

Experience the vision of 40 Days for Life! National 40 Days for Life campaign strategist Lauren Muzyka will provide an overview of the campaign, discuss how to participate, and give practical tips on organizing and energizing prayer volunteers.

If your parish or organization has not yet adopted a day of prayer at the Southwestern late-term abortion center for the Fall 2011 Dallas vigil, click here to find the remaining available days. To adopt a day or for more information, email or call 972-267-LIFE (5433).

Time: 7:00 p.m.

Place: Gaston Oaks Baptist Church (across from the vigil site)
Bulletin Insert/Flyer
---
Dallas Kickoff Rally

Date: Tuesday, Sept. 27

The rally kicking off the Fall 40 Days for Life-Dallas campaign will begin with praise & worship music followed by a spectacular speaker line-up including

the powerful testimony of

a former Planned Parenthood manager, plus Lauren Muzyka of the national 40 Days for Life team, GRN Radio Host Aurora Tinajero, Bishop John Lawson with Children of God Ministries and more! You won't want to miss this amazing event!!

For more information, email or call 972-267-LIFE (5433).

Time: 6:30 p.m.

Place: Harry S. Moss Park (across from the vigil site, south side)
Flyer/Bulletin Insert (español)
---
Sherman Closing of Planned Parenthood Celebration
Date: Sunday, Aug. 28

Please come and join us as we thank God for answering our prayers!! We will be celebrating the closing of the Sherman Planned Parenthood abortion referral center.

David Bereit, one of the founders of 40 Days for Life, will be our special guest. So please plan on coming out to the former Planned Parenthood site to give thanks to the Lord for ridding our community of this evil influence and help us to continue to promote a Culture of Life in Texoma!!

Sponsored by 40 Days for Life-Sherman.

Time: 2:00 p.m.

Place: Planned Parenthood, Sherman
Flyer
---
| | |
| --- | --- |
| | Pro-Life Trainings |
Gabriel Angel Training

Dates: Saturday, Aug. 20, 27

Learn how to mentor a mother facing a crisis pregnancy – become a Gabriel Angel! All meals and materials are provided. (Continental breakfast served at 8:30 a.m.) The training will also spotlight other CPLC ministries.

For more information and to register, contact Jessie Anne Nobles, 972-291-2384 or . Attendance at the August 27th follow-up session and Angel Commissioning is required.

Time: 9:00 a.m. - 4:30 p.m.

Place: St. Jude Catholic Church, Allen
Bulletin Insert/Flyer
---
Speakers Bureau Training Workshop

Date: Saturday, Sept. 17
Learn how to effectively share your pro-life beliefs with others. The CPLC Speakers Bureau will train you to spread the pro-life message to both youth groups and adults.

For more information and to register, contact Jan Storey, 972-986-5463 or .

Time: 9:00 a.m.

Place: St. Monica, Dallas
Bulletin Insert/Flyer
---
| | |
| --- | --- |
| | Breaking Pro-Life News |
"Selective Reduction" Abortions Shows Catholics Right on IVF
by Rebecca Taylor, LifeNews.com
"A recent story about 'selective reduction' illustrates the wisdom of the Church's teaching on technologies like IVF. Many people do not realize that abortion and IVF go hand in hand. To boost success rates, IVF practitioners implant more embryos than the couple wants babies in the hopes that at least one will take. When more embryos than are desired implant, doctors 'reduce' the pregnancy down to the desired number of fetuses. 'Reduce' is a euphemism for killing the unlucky fetuses with a shot of potassium chloride. It used to be that doctors would only "reduce" triplets or above, but now have taken to 'reducing' twins down to a single fetus. One such story of reduction was recently in the New York Times. Jenny discusses why she is killing one of her IVF twins:
If I had conceived these twins naturally, I wouldn't have reduced this pregnancy, because you feel like if there's a natural order, then you don't want to disturb it. But we created this child in such an artificial manner — in a test tube, choosing an egg donor, having the embryo placed in me — and somehow, making a decision about how many to carry seemed to be just another choice. The pregnancy was all so consumerish to begin with, and this became yet another thing we could control.
Jenny has articulated Church teaching on procreation and she doesn't even know it. There is a natural order to things and when that is bypassed and life is created in an artificial manner, it is easy to rationalize the killing of an innocent life down to a simple matter of 'control.'"
---
More 911 Calls Show Women Victimized by Botched Abortions
by Steven Ertelt, LifeNews.com
A pro-life group has obtained more copies of 911 calls made by two abortion businesses in Albuquerque, New Mexico* concerning eight more women who have been victimized by botched abortions. . . . Together with five 911 calls released last month, the 13 calls show that life-threatening abortion complications requiring emergency assistance occur at the rate of one every 10 weeks, the group says.
*Curtis Boyd, who operates one of the two abortion businesses being investigated in New Mexico, also operates the Southwestern late-term abortion center in Dallas.
---
| | |
| --- | --- |
| | The CPLC depends on friends like you to partner with us to save lives. Please consider making a donation to support our work. Thank you and God bless you! |
---
All together, let us build a culture of life!

Please pass this on to your friends and family!

For more information, call the CPLC at 972-267-LIFE (5433), or visit our web site: www.prolifedallas.org.
---
This message is brought to you by the Catholic Pro-Life Committee, the Respect Life Ministry of the Diocese of Dallas. The CPLC is a 501(c)(3) non-profit organization. Tax-deductible donations to support the life-saving work of the CPLC may be mailed to: CPLC, P. O. Box 59852, Dallas, TX 75229, or make a secure donation online at www.prolifedallas.org/pages/donations.

To subscribe to the Catholic Pro-Life Committee E-alert list, please send your request to

with your name, contact information and e-mail address and the word SUBSCRIBE on separate lines in the body of the e-mail message.