Pro-Life News and Events
New Planned Parenthood defector hopes to glorify God and save lives (plus

special appearance

at 40 Days for Life Kickoff Rally!)

Fall Pro-Life Trainings

this Saturday




Speakers Bureau Training,

Sept. 17




Youth Leadership Conference,

Sept. 17

TOBET Young Adult Conference,

Sept. 17

Additional Pro-Life Events


Evening with the Bishops, Oct. 2

St. Gabriel Pro-Life Movie Night, Sept. 24

Hike for Life,

Sept. 24, Oct. 8, 15

National Life Chain, Oct. 2

Breaking Pro-Life News

HHS Blocks Abstinence Education As 'Unallowable'

Texas Bishops Disappointed in Federal Court Ruling on Sonogram Law

Bishop Farrell Joins Interfaith Commemoration of 9-11

Save the Dates for the two major pro-life events in 2012 with Bishop Farrell: Roe Memorial Mass and Dallas March for Life on January 21, 2012 and The Bishop's 19th Annual Catholic Pro-Life Dinner on April 14, 2012.
---
"We wept together, we prayed together and we reached out to one another in love and compassion" – Bishop Farrell remembers 9-11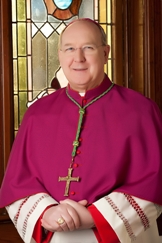 The legacy of 9/11
by Bishop Kevin Farrell

As we approach the tenth anniversary of 9/11 we remember with great sadness the thousands who died and suffered in the horrendous events of that morning and their families whose lives have been scarred by the tragedy.

As is often the case, out of our grief and mourning emerged a sense of unity and singleness of purpose that enabled the healing process to begin. We wept together, we prayed together and we reached out to one another in love and compassion. Continue reading.
We Remember: Community Remembrance of 9-11-01
On September 11th, the Dallas community will gather from 2-3:15 p.m. at the Majestic Theatre to reflect and remember the events of ten years ago and all those who were lost. Bishop Kevin Farrell will be among those speaking. RSVP to Lynn Rossol at or 214-379-2854. More info
---
| | |
| --- | --- |
| | Upcoming Pro-Life Events |
Remembering Life & Freedom on the Sidewalks

---
YFL Adult Leadership Meeting

Date: Monday, Sept.12

Youth For Life is forming a council of adults interested in planning and chaperoning youth pro-life events throughout the year. At monthly meetings, we'll stay informed about pro-life current events and strategize on how to engage today's youth in the fight to end abortion.

For more info, contact Jacquelyn Smith, 972-416-9591 or .


Time: 7:30 p.m.


Place: All Saints, Dallas
Kamel Life Center, 2nd Floor, Rm 7
---
40 Days for Life-Dallas Kickoff Rally
---
Hike for Life
---
National Life Chain
Date: Sunday, Oct. 2


Life Chain is a peaceful, prayerful public witness of the Christian community standing together to show the solidarity of the Christian community for life and adoption versus abortion.

Time: 2:00 - 3:00 p.m.
Place: 33+ Dallas-area locations
Flyer
---
| | |
| --- | --- |
| | Upcoming Pro-Life Trainings |
Speakers Bureau Training Workshop

Date: Saturday, Sept. 17
Learn how to effectively share your pro-life beliefs with others. The CPLC Speakers Bureau will train you to spread the pro-life message to both youth and adult groups.

For more information and to register, contact Jan Storey, 972-986-5463 or .

Time: 9:00 a.m.

Place: St. Monica, Dallas
Flyer
---
Youth Leadership Conference

Date: Saturday, Sept. 17

All students and moderators who want to start or grow a youth pro-life club are invited to this half-day training.

Learn strategies, hear ideas and make plans for the new school year!

Admission is

FREE

.

Online registration required (to receive materials) and available here. For more information, contact Jacquelyn Smith, 972-416-9591 or .

Time: 1:30 p.m.

Place: St. Elizabeth Ann Seton, Plano, Rm. 130, Faith Formation Center

Flyer

---
TOBET Young Adult Conference: Reclaiming Authentic Masculinity and Femininity

---
Help Wanted and Equipment Needed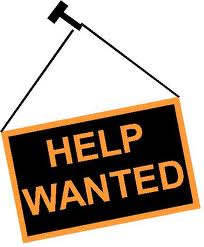 CPLC Job Opening: Youth For Life Assistant
Youth For Life is looking for a part-time assistant. Applicant will be expected to help organize and moderate presentations on abortion and related life topics, create promotional materials, communicate well with youth and adults, write articles for the YFL newsletter, update our Facebook pages, work YFL events and perform general office tasks. Hours will vary from 10-14 hours per week, depending on upcoming events. Salary will be based on skills and experience. Applicant must be at least 21 years of age, have previous youth ministry experience and be willing to go through the Diocese of Dallas Safe Environment program. Submit a resume by e-mail to .
---
Office Copier Needed
To best serve our ministries, the CPLC office is in need of a free-standing office copier with an automatic document feeder, multiple trays/drawers and the capacity for duplex printing and copying originals of various sizes. A digital copier with scanning capabilities would be a plus!
If you can donate a copier (or provide one at a discounted rate), please contact Becky Visosky at or 972-267-LIFE (5433). Thank you!
---
| | |
| --- | --- |
| | Breaking Pro-Life News |
Planned Parenthood CEO Lies about Blocked Texas Ultrasound Bill
As part of my work fighting Planned Parenthood, I regularly monitor the abortion giant's e-mail messages to supporters. I'm rarely surprised by the heated rhetoric and propaganda I see in these e-mails, but last Friday's message from Planned Parenthood President Cecile Richards betrayed such contempt for the truth that even I was struck by it. Continue reading.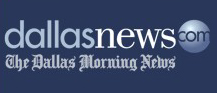 "One man upended the process" – DMN Sunday Points publishes CPLC Director of Communications Becky Visosky's letter re: the federal ruling obstructing enforcement of Texas' sonogram law.
---
Vatican blasts New York's mandatory sex-ed program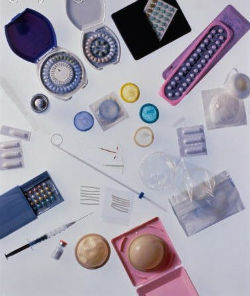 by Catholic Online
"In the Vatican's official newspaper, Church officials blasted the decision of New York officials on Wednesday, criticizing the approach which teaches students how to use contraceptives and when to . . . have sex. The Church has pointed out the high rates of pregnancy, abortion, and sexually transmitted diseases in those places where parents leave sex education to the state." Read entire article.

---
Favoring abortionists in sex-slavery fight
by Bob Laird, The Washington Times

"A recent request for grant proposals issued by the U.S. Department of Health and Human Services (HHS) states that 'preference will be given to grantees that will offer all [human trafficking] victims referral to medical providers who can provide or refer for family planning services and the full range of legally permissible gynecological and obstetric care.' . . . This is government-speak that means this: If you do not provide or refer for abortion or contraception, you will receive no money. The policy not only gives priority to applicants that provide surgical abortions but also to those that provide abortion-causing intrauterine devices (IUDs), abortion-causing morning-after pills, abortion-causing birth control pills and devices, and ella, the abortion-causing drug." Read entire article.
Have you sent your comment to Health and Human Services regarding the federal mandate for free contraceptives and sterilization? If not, click here. Deadline for comments is Sept. 30th – Let your voice be heard! Learn more.
---
| | |
| --- | --- |
| | The CPLC depends on friends like you to partner with us to save lives. Please consider making a donation to support our work. Thank you and God bless you! |
---
All together, let us build a culture of life!

Please pass this on to your friends and family!

For more information, call the CPLC at 972-267-LIFE (5433), or visit our web site: www.prolifedallas.org.
---
This message is brought to you by the Catholic Pro-Life Committee, the Respect Life Ministry of the Diocese of Dallas. The CPLC is a 501(c)(3) non-profit organization. Tax-deductible donations to support the life-saving work of the CPLC may be mailed to: CPLC, P. O. Box 59852, Dallas, TX 75229, or make a secure donation online at www.prolifedallas.org/pages/donations.

To subscribe to the Catholic Pro-Life Committee E-alert list, please send your request to

with your name, contact information and e-mail address and the word SUBSCRIBE on separate lines in the body of the e-mail message.