Respect Life Sunday is This Weekend!
Join us in prayer for the protection of all life from conception to natural death
Special Event
Pro-Life News and Events
40 Days for Life Campaign Begins Today

Additional Pro-Life Events

Breaking Pro-Life News
Save the Dates for the two major pro-life events in 2012 with Bishop Farrell: Roe Memorial Mass and Dallas March for Life on January 21, 2012 and The Bishop's 19th Annual Catholic Pro-Life Dinner on April 14, 2012.
---
You're Invited to Dinner with the Bishops – Tickets Still Available!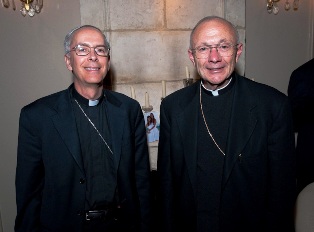 Join us for a special Evening with the Bishops on Sunday, October 2, 6 to 9 p.m. Don't miss this unique opportunity to support pro-life ministry and enjoy a glass of wine and a delicious catered buffet dinner with Dallas Auxiliary Bishops Mark Seitz and Doug Deshotel.
Ticket price is $35 each. Purchase tickets online here, or call 972-267-LIFE (5433) to place an order.
We'll gather at a poolside pavilion on the grounds of a beautiful estate in Frisco, for dining, music, door prizes, an auction, games, and inspirational words from our bishops. Proceeds from this fundraising event will benefit the CPLC's nine life-saving ministries.
Questions? Contact Tamara Baril at 214-842-1100 or . Sponsored by Our Lady of Angels, St. Francis and St. Gabriel parishes.
---
| | |
| --- | --- |
| | 40 Days for Life Campaign Has Started! |
24/7 Prayer Vigil at Southwestern late-term abortion center

Date: Sept. 28-Nov. 6


Today marks the first day of the 40 Days for Life campaign as Dallas unites in prayer with hundreds of cities worldwide. Last Fall in Dallas, 4,000 people prayed for 960 hours for one thing – to save the precious lives destroyed by abortion – the babies, the parents, the abortion workers and all those touched by this tragedy. Will you stand with us for Life again this Fall?

Sign up for a prayer time here

.

Time: 24/7

Place: Southwestern late-term abortion center
Flyer/bulletin insert (español)
Not sure about praying at an abortion center? Read "What I Learned from Praying in Front of an Abortion Clinic"
---
Outreach Saturday

Date: Saturday, Oct. 1

In addition to the 24/7 prayer vigil outside an abortion facility, 40 Days for Life also calls on the faithful to proactively educate the community about the tragedy of abortion. 40 Days for Life-Dallas is hosting an Outreach Saturday to share the pro-life message (doorhangers, literature – no graphic images) with the neighborhoods surrounding the Southwestern late-term abortion center (the Dallas vigil location). Learn more.

If you are interested in participating, contact the campaign at 972-267-LIFE (5433) or .

Time: 8:15 a.m. - noon

Place: Harry S. Moss Park (across from the vigil site, south side)
Bulletin Insert/Flyer
---
Youth Day and Midway Rally

Date: Saturday, Oct. 15


The presence of our youth prayerfully standing witness against the killing of the unborn is a powerful and awe-inspiring message! To sign up your youth group for an hour or more, please email or call 972-267-LIFE (5433). Please note: all youth under 18 must be accompanied by a safe environment-cleared adult or parent.

At 10:30 a.m., youth (with their chaperones) are invited to join a surprise, peaceful, prayerful balloon demonstration outside the abortion center. Learn more.

At noon, enjoy a cookout at the Midway Rally, along with music and some great pro-life speakers, including Father Michael Guadagnoli of St. Pius X and Corinne Kelly with UTD Students for Life!

**Start the day off with Mass at the Respect Life Quarterly Mass and Rosary Procession at 8 a.m. at St. Patrick.**

Time:
Youth Day: 7 a.m. - 7 p.m.;
Midway Rally: noon - 1:30 p.m.

Place:
Youth Day: Southwestern late-term abortion center;
Midway Rally: Harry S. Moss Park

Youth Day Flyer
---
Save the Date: Nov. 7 Victory Celebration, featuring Bishop Mark Seitz and former abortion provider Carol Everett!
---
| | |
| --- | --- |
| | Additional Pro-Life Events |
11th Annual CPLC Classic Charity Golf Tournament

---
National Life Chain
Date: Sunday, Oct.2

Join Life Chain on this, Respect Life Sunday. Life Chain is a peaceful, prayerful public witness of the Christian community standing together to show the solidarity of the Christian community for life and adoption versus abortion.

Time: 2:00 - 3:00 p.m.
Place: 33+ Dallas-area locations
Flyer
---
Prayer Vigil at Planned Parenthood's "Cocktails for a Cause"
Date: Thursday, Oct. 6
Planned Parenthood is sponsoring its annual "Cocktails for a Cause" fundraiser beginning at 6 p.m. on Oct. 6. STOPP Dallas is organizing a pro-life presence outside the event. Pro-life vigil participants will arrive at 5:30 p.m., and stand vigil until 7-7:30. Signs will be provided.

Some carpooling is available, and parking is available on the street next to the sidewalk where the vigil will take place. If you are interested in participating or have questions contact JoAnn Murray at 972-442-1127, . Sponsored by STOPP Dallas

Time: 5:30 p.m.

Place: Fashion Industry Gallery, Dallas
---
Theology on Tap Series, featuring CPLC Panelist (Young Adults Welcome!)

Date: Thursday, Oct. 6
The Fall Theology on Tap Series begins on October 6 with a discussion of health issues related to the dignity of the human person. The discussion panelists include Becky Visosky, Catholic Pro-Life Committee; Catarina Torres, Catholic Charities; and Deacon Charlie Stump, Dallas Diocese Pastoral Services. Sponsored by Young Adult Ministry, Diocese of Dallas
Time: 7:00 p.m.

Place: Snuffers Bar & Grill, Dallas
---
Hike for Life

---
| | |
| --- | --- |
| | Breaking Pro-Life News |
Stop the New Attack on Conscience Rights
by Richard Doerflinger, USCCB

Americans have expressed many different views about contraception and sterilization. But just about everyone has been able to agree on one thing: Government should not force anyone to act in accord with someone else's view rather than his or her own.
That consensus may have ended August 1, when the U.S. Department of Health and Human Services (HHS) announced it will require virtually all private health plans in the U.S. to cover the full range of contraceptive drugs and devices and sterilization procedures, as well as "education and counseling for all women with reproductive capacity" to promote these. HHS will require this under the new health care reform law's mandate for covering "preventive services" without co-pays or out-of-pocket expenses. Even the great majority of religious organizations must comply, or stop providing health coverage.
Fortunately HHS is allowing public comment on its decision until September 30. All concerned about government's respect for freedom of conscience need to raise their voices now. Continue reading.
Have you sent your comment to Health and Human Services regarding the federal mandate for free contraceptives and sterilization? If not, click here. Deadline for comments is Sept. 30th – Let your voice be heard! Learn more.
---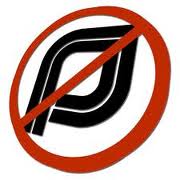 Congress to Investigate Planned Parenthood Abortion Business
by Steven Ertelt, LifeNews
A Congressional committee has taken the first steps in investigating the Planned Parenthood abortion business over abuses ranging from financial disparities to its compliance with federal regulations on taxpayer funding to concerns that it is covering up cases of sex trafficking.
In a September 15 letter LifeNews.com obtained, Rep. Cliff Stearns, a Florida Republican who is the chairman of the House Committee on Oversight and Investigations, writes to Cecile Richards, the president of Planned Parenthood.
"[T]he Committee on Energy and Commerce is examining the institutional practices and policies of the Planned Parenthood Federation of America (PPFA) and its affiliates, and its handing of federal funding," Stearns writes. "That Committee has questions about the politics in place and actions undertaken by PPFA and its affiliates relating to its use of federal funding and its compliance with federal restrictions on the funding of abortion." Continue reading.
---
Baby Joseph Dies
by Kathleen Gilbert, LifeSiteNews
Baby Joseph Maraachli, who drew a groundswell of pro-life support this year when an Ontario hospital refused a simple procedure that would allow him to die at home, passed away yesterday. Continue readling.
**Our prayers go out to Baby Joseph's family as they remember the cherished moments shared with their son.**
---
| | |
| --- | --- |
| | The CPLC depends on friends like you to partner with us to save lives. Please consider making a donation to support our work. Thank you and God bless you! |
---
All together, let us build a culture of life!

Please pass this on to your friends and family!

For more information, call the CPLC at 972-267-LIFE (5433), or visit our web site: www.prolifedallas.org.
---
This message is brought to you by the Catholic Pro-Life Committee, the Respect Life Ministry of the Diocese of Dallas. The CPLC is a 501(c)(3) non-profit organization. Tax-deductible donations to support the life-saving work of the CPLC may be mailed to: CPLC, P. O. Box 59852, Dallas, TX 75229, or make a secure donation online at www.prolifedallas.org/pages/donations.

To subscribe to the Catholic Pro-Life Committee E-alert list, please send your request to

with your name, contact information and e-mail address and the word SUBSCRIBE on separate lines in the body of the e-mail message.