October is Respect Life Month
Join us in prayer for the protection of all life from conception to natural death
Bishop Farrell:

What Respect Life is all about

11 Lives Saved

During First 8 Days of 40 Days for Life-Dallas!

Respect Life Month Events

Breaking Pro-Life News
Save the Dates for the two major pro-life events in 2012 with Bishop Farrell: Roe Memorial Mass and Dallas March for Life on January 21, 2012 and The Bishop's 19th Annual Catholic Pro-Life Dinner on April 14, 2012.
---
Bishop Farrell: What Respect Life is all about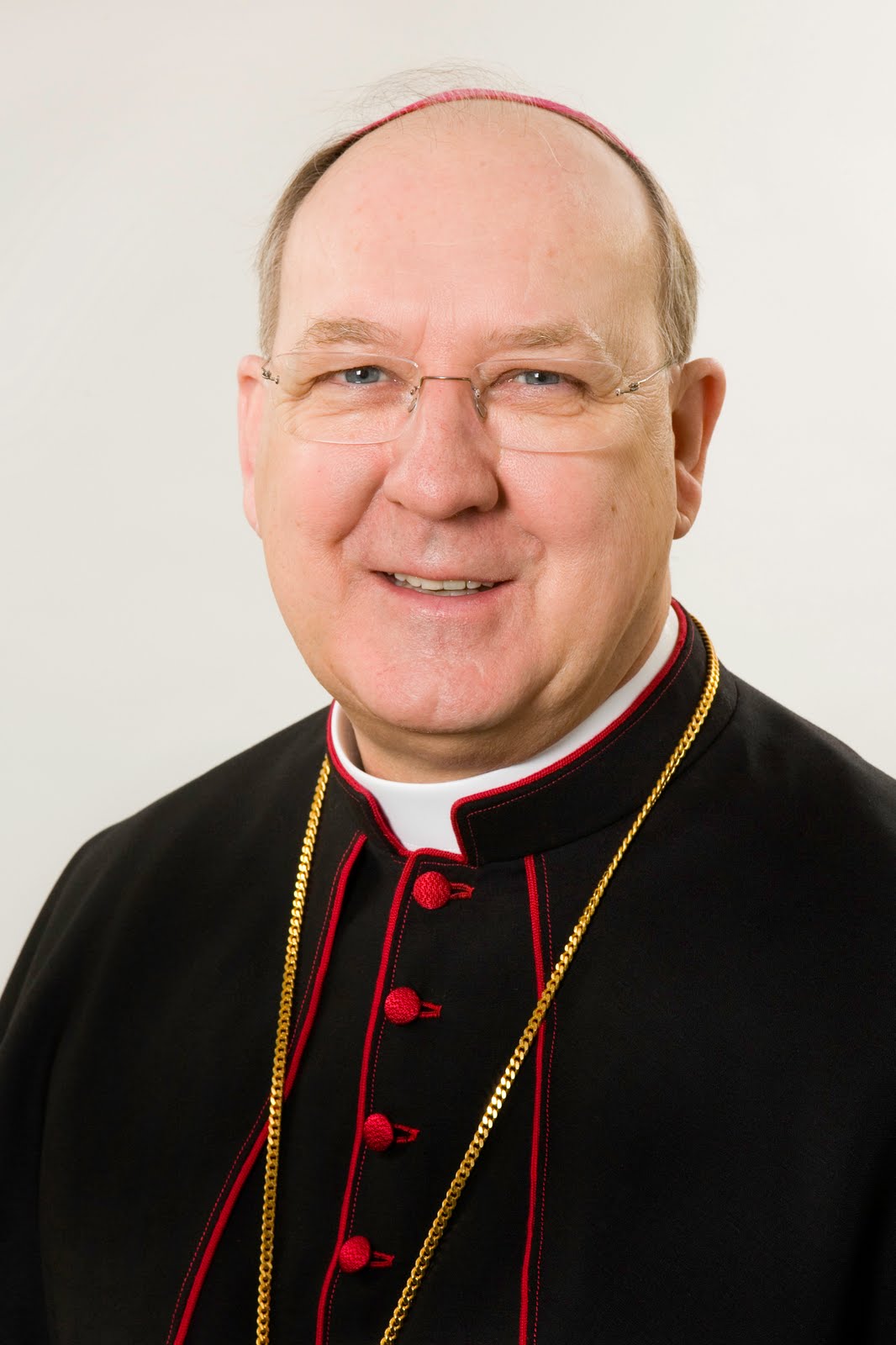 "I came so that all might have life and have it to the full" John 10:10

In a society and world where life is increasingly disrespected, it is important that we remind ourselves that Jesus came not only to give us eternal life but life in this world. Our duty to respect life is constant and never ending, but once each year for forty years the Church in America has set aside October as Respect Life Month to emphasize to us and to others Jesus' new Commandment of unselfish love.

From conception to old age many regard human life not as God's greatest gift, but as inconvenient and and a burden.

The cruelty of killing millions of babies because of the inconvenience of pregnancy and parenthood, the neglect and shuffling aside of the aging because they have become a burden, the cheering of an audience over the high number of executions, the callous unconcern of some politicians for anyone who is weak, defenseless or in need of help are all too familiar examples of disrespect for life. Continue reading
Also of interest: Cardinal DiNardo Issues Respect Life Month Statement
---
| | |
| --- | --- |
| | 11 Lives Saved During First 8 Days of 40 Days for Life-Dallas! |
From the 40 Days for Life International Blog: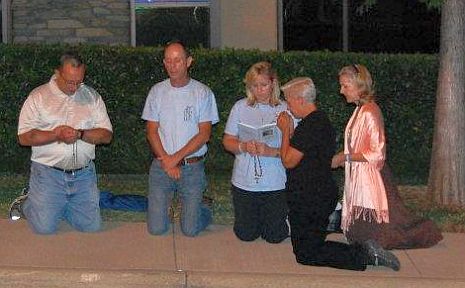 Dallas, TX: The first day of the 40 Days for Life vigil, three mothers chose life for their babies!

In the words of the Dallas prayer coordinator, "There was a steady powerful prayer presence non-stop as people came 'passing the baton.' The prayer chain was unbroken." Continue reading
Since the that first day, 8 more babies have been saved from abortion at the 40 Days for Life-Dallas vigil site, bringing the total lives saved to 11 in only 8 days (plus 4 more reported by the nearby Community Mobile Sonogram Unit)! Praise be to God!!
Sign up here to be a part of this amazing prayer campaign today, and join us in thanksgiving for the miraculous on Saturday, October 15th at:

40 Days for Life-Dallas Midway Rally


12 noon - 1:30 p.m., Harry S. Moss Park, 8000 Greenville Ave., Dallas
Mark the midpoint of the 40-day campaign with a family picnic (thanks to Holy Smokers who will be grilling out!), great music and pro-life speakers, including Father Michael Guadagnoli of St. Pius X, Joe Baker of Save the Storks Counseling Ministry, Father Seraphim Hipsh of St. Sava Orthodox Church and Corinne Kelly with UTD Students for Life!

40 Days for Life-Dallas Youth Day


7 a.m. - 7 p.m., Southwestern late-term abortion center, 8616 Greenville Ave., Dallas
Experience the powerful witness of youth standing vigil for their brothers and sisters in the womb (plus a surprise, peaceful, prayerful balloon demonstration!). To adopt an hour or two of prayer for your students or youth group, email . Learn more.

*All youth under 18 must be accompanied by a parent or safe environment-cleared chaperone.*
---
| | |
| --- | --- |
| | Respect Life Month Events |
Quarterly Mass, Adoration and Procession

Date: Saturday, October 15


The Respect Life Month Quarterly Mass will be celebrated with special prayers for the unborn and an end to abortion, followed by Eucharistic Adoration and a Rosary Procession by bus, led by Father Josef Vollmer- König, to the Southwestern late-term abortion center, the site of the Fall 40 Days for Life-Dallas vigil. We will return to the church for closing Benediction. For more information, contact Joanne Underwood at or 469-767-5785.

Time: 8:00 a.m.

Place: St. Patrick Catholic Church, Dallas


Bulletin Insert/Flyer
---
Theology on Tap Series, featuring CPLC Panelist Tonight

Date: Tonight, Thursday, October 6

The Fall Theology on Tap Series begins on October 6 with a discussion of health issues related to the dignity of the human person. The discussion panelists include Becky Visosky, Catholic Pro-Life Committee; Catarina Torres, Catholic Charities; and Deacon Charlie Stump, Dallas Diocese Pastoral Services. Sponsored by Young Adult Ministry, Diocese of Dallas
Time: 7:00 p.m.

Place: Snuffers Bar & Grill, Dallas
---
Prayer Vigil at Planned Parenthood's "Cocktails for a Cause" Tonight
Date: Thursday, Oct. 6

STOPP Dallas is organizing a pro-life presence outside Planned Parenthood's annual "Cocktails for a Cause" fundraiser; the public witness will be from 5:30 - 7/7:30 p.m. Some carpooling and parking available. Learn more.

If you are interested in participating or have questions, contact JoAnn Murray at 972-442-1127, . Sponsored by STOPP Dallas.

Time: 5:30 p.m.

Place: Fashion Industry Gallery, Dallas
---
First Friday All Night Adoration Tomorrow

Date: Friday, October 7 - Saturday, October 8
3 HOLY MASSES (8 PM, 3 AM, 7 AM) – ADORATION OF THE BLESSED SACRAMENT – CONFESSION – ROSARIES


Join in prayer for the protection of the sanctity of life. The Cloistered Carmelites will also be praying all night, and you may leave personal prayer requests with them. There will be food and drink available in the evening.

For more information, contact or Mary Jane, 214-704-4541. Sponsored by the Discalced Carmelite Monastery.

Time: 4:00 p.m. - 7:00 a.m.

Bulletin Insert/Flyer
---
Hike for Life this Saturday

---
**Visit prolifedallas.org/calendar for more Respect Life Month events**
---
| | |
| --- | --- |
| | Breaking Pro-Life News |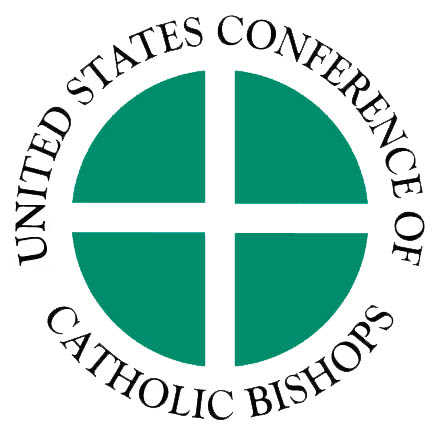 Bishops Reaffirm Forming Consciences for Faithful Citizenship as Guiding Teaching in Political Life
Bishops Issue New Introductory Note to Document
Highlight Areas of Concern Including Religious Liberty
Urge Catholics to Bring Moral Principles to Political Choices
WASHINGTON—In advance of the 2012 elections, the U.S. bishops reaffirmed their 2007 document, Forming Consciences for Faithful Citizenship, in this coming election cycle and beyond, as the "continuing teaching of our Bishops' Conference and our guidance for Catholics in the exercise of their rights and duties as participants in our democracy." Continue reading.

Bishop Farrell released a teaching statement in conjunction with Bishop Vann of Fort Worth on moral considerations when voting in October 2008. You can read that statement at prolifedallas.org/voting.
---
A Catholic Call to Abolish the Death Penalty
By Tobias Winright, Catholic Moral Theology

There were two state-sanctioned executions in the United States on September 21, 2011. In Georgia, Troy Anthony Davis, an African American man, was put to death for the 1989 murder of Savannah police officer Mark MacPhail. In Texas, Lawrence Brewer, a white supremacist, was executed for his participation in the racist hate crime dragging murder of James Byrd in Jasper in 1998. As theologians, scholars, and social justice advocates who participate in the public discussion of Catholic theology, we protest the state-sanctioned killings of both of these men, and we call for the abolition of the death penalty in the US. . .
The US Conference of Catholic Bishops stated that "the sanction of death, when it is not necessary to protect society, violates respect for human life and dignity…Its application is deeply flawed and can be irreversibly wrong, is prone to errors, and is biased by factors such as race, the quality of legal representation, and where the crime was committed. We have other ways to punish criminals and protect society." Continue reading
---
| | |
| --- | --- |
| | The CPLC depends on friends like you to partner with us to save lives. Please consider making a donation to support our work. Thank you and God bless you! |
---
All together, let us build a culture of life!

Please pass this on to your friends and family!

For more information, call the CPLC at 972-267-LIFE (5433), or visit our web site: www.prolifedallas.org.
---
This message is brought to you by the Catholic Pro-Life Committee, the Respect Life Ministry of the Diocese of Dallas. The CPLC is a 501(c)(3) non-profit organization. Tax-deductible donations to support the life-saving work of the CPLC may be mailed to: CPLC, P. O. Box 59852, Dallas, TX 75229, or make a secure donation online at www.prolifedallas.org/pages/donations.

To subscribe to the Catholic Pro-Life Committee E-alert list, please send your request to

with your name, contact information and e-mail address and the word SUBSCRIBE on separate lines in the body of the e-mail message.