Homily for October 2, 2011: 27th Sunday in Ordinary Time
Deacon Greg Kandra, Deacon's Bench
Since this is Respect Life Sunday, and the beginning of Respect Life month, I wanted to talk about one woman who did respect life – and her choice has made a difference in the life of virtually every person in this church.
Her name is Joanne Schiebel. In 1954, she was a young unmarried college student who discovered that she was pregnant. In the 1950s, her options were limited. She could have had an abortion – but the procedure was both dangerous and illegal. She could have gotten married, but she wasn't ready and didn't want to interrupt her education. Joanne opted, instead, to give birth to the baby and put it up for adoption.
And so it was that in 1955, a California couple named Paul and Clara Jobs adopted a baby boy, born out of wedlock, that they named Steven.
We know him today…as Steve Jobs. Continue reading.
---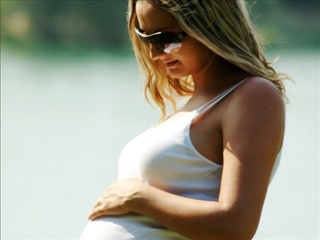 Free speech lawsuit filed against city
KXAN.com

Different rules for resource, abortion centers

Thursday Liberty Institute filed a lawsuit against the city of Austin over its ordinance requiring pregnancy resource centers to post signs at their entrances stating what services they do not provide, such as abortions, birth control drugs and devices. . . .

"The Roman Catholic Diocese of Austin, Catholic Charities of Central Texas and the Gabriel Project of Austin provide women in crisis pregnancy with life affirming options," said Bishop Joe Vasquez. "The ordinance enacted by the City of Austin impedes our ability to perform this ministry effectively and it is unjust. We turn now to the courts to protect our constitutional rights." Read entire article.
---
Remembering Kortney Blythe Gordon: A Pro-Life Champion
by Gerard Nadal, Ph.D., LifeNews.com
In the Jon Voight movie, Pope John Paul II, the young Karol Wojtyla announces to his friends in Nazi-occupied Poland that he has decided to become a priest. The friends of the young future pope respond with incredulity, demanding to know why. Karol replies: When faced with this abyss of evil, I can only respond with an abyss of love.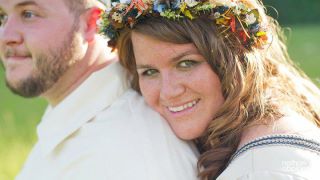 And so it was with Student's for Life of America's National Field Director, Kortney Blythe Gordon, whose life has been that of a first order pro-life abolitionist. . . .
Saturday night, while returning from Georgia's Student's for Life Conference, Kortney was driving another SFLA staffer, a student, and conference speaker from a pregnancy center when her car was struck in a head-on collision. . . .Kortney, her unborn daughter Sophy, and the other driver were immediately killed on impact. . . .
Kortney died as she lived, a saint who responded to an abyss of evil with an abyss of love. Read entire article.
**Our prayers are with the families and friends of Kortney, her daughter Sophy, and the others injured in this tragic accident. May God welcome home those who passed and heal those left to mourn this incredible loss. **