October is Respect Life Month
Join us in prayer for the protection of all life from conception to natural death

Save the Dates for the two major pro-life events in 2012 with Bishop Farrell: Roe Memorial Mass and Dallas March for Life on January 21, 2012 and The Bishop's 19th Annual Catholic Pro-Life Dinner on April 14, 2012.
---
"Planned Parenthood Kept Me in the Dark on My Abortion"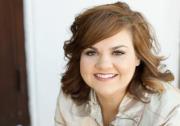 By Abby Johnson, LifeNews.com
I didn't want a baby so I had a solution…abortion. I had already had one abortion and it was easy. Surely, this time it would be the same. Instead of a surgical abortion, I thought this time I would choose a more "natural" way to abort…the medication abortion.
It was all pills and that seemed really simple. . . . Surely if there were risks, [Planned Parenthood] would have told me about them, right? So the exchange was made. I gave them $400.00, and they gave me a Mifeprex pill and a brown bag of pills to take home. . . . The next day, I did as I was told. I ate a light lunch and took the 4 pills in my brown bag called Misoprostol . . . . I made myself comfortable on the bed and turned the TV on. Ten minutes later, I started to feel pain in my abdomen unlike anything I had ever experienced. Continued reading*
*Editor's note: Please be advised, the remainder of this article contains a graphic description of a chemical abortion.
---
| | |
| --- | --- |
| | Upcoming CPLC Events |
YFL Info Meeting re: 2012 Texas Rally / March for Life in Austin

Date: Sunday, Oct. 30

Come learn about YFL's upcoming trip to our state capital. YFL will join thousands of other pro-life Texans in the annual Texas Rally for Life in Austin on January 28, 2012. This trip for grades 8-12 will be January 27-29 (does not coincide with the Dallas March for Life with Bishop Farrell the prior weekend).

For more information, contact YFL Director Jacquelyn Smith at or 972-416-9591.

Time: 4:00 - 5:00 p.m.
Place: St. Gabriel the Archangel, McKinney (St. Mary Rm)

---
Young Adults "Raise Their Glasses to Life"

Date: Thursday, Nov. 3

Are you in your 20's or 30's? Do you want to support pro-life ministry? Then join Voices 4Life – the new young adult initiative of the CPLC.

Share a glass of wine with fellow young adults at our

inaugural event and learn more about Voices 4Life and pro-life ministry.

RSVP by Oct. 31 to Tamara Baril at or 214-842-1100. For more information, visit prolifedallas.org/voices.

Time: 7:00 p.m.
---
Christ Child Christmas Gift Market & Luncheon
---
| | |
| --- | --- |
| | Additional Pro-Life Events |
40 Days for Life-Dallas Victory Celebration and Concert

Date: Monday, Nov. 7


The Fall 2011 40 Days for Life-Dallas Vigil continues 24 hours a day, 7 days a week outside the Southwestern late-term abortion center through 11:59 p.m. Sunday, November 6. We praise God that more than 4,000 prayer volunteers have already come out to pray fervently for life through the first 700 hours of the campaign. If you haven't had a chance to come out to pray yet, there are still 10 days to go. Please come out and pray for an end to the killing of the precious unborn!

We also invite you to join us for our Closing Rally to celebrate the miraculous blessings we have experienced during these 40 Days, including 20 lives confirmed saved from abortion at the vigil location so far!!

Bishop Mark Seitz will open the evening, followed by the powerful testimonies of former abortion provider Carol Everett and Katharine Hill with LifeTalk, plus a musical performance by world-renowned composer and pianist Eric Genuis. Admission is free. For more information, contact or 972-267-LIFE (5433).

Time: 7:00 p.m.
Place: St. Thomas Aquinas (St. Ann Hall)

---
Birth Choice "Family Fun Day"

Date: Sunday, Oct. 30


Celebrate Birth Choice of Dallas' First "Family Fun Day." Barbecue catered by Dickey's Bar-B-Que; entertainment provided by "Behan Brothers' Band" (Best Irish band in town!). Day will also include Bingo (cash prizes); Christmas Gifts Bazaar, face painting and more

.

Tickets available by calling 214-631-2400 or 214-631-2402. Sponsored by Birth Choice Counseling for Women.

Time: 1:00 p.m. - 4:00 p.m.

Place: Jupiter Bingo Hall, Richardson

Bulletin Insert/Flyer
---
White Rose Annual Benefit Dinner

Date: Saturday, Nov. 5

Enjoy a great evening featuring fine food and an inspiring speaker: Most Rev. James Conley, Auxiliary Bishop of Denver. All to benefit the White Rose Women's Centers' continuing mission to save the unborn and assist women facing unanticipated pregnancies.

Click here for tickets and event information or call 214-824-5942. Sponsored by St. Joseph's Helpers.
Time: 7:00 p.m.
Place: Brook Hollow Golf Club, Dallas


Bulletin Insert/Flyer
---
| | |
| --- | --- |
| | CPLC News |
Media Alert: Radio Maria to Spotlight CPLC with guest Karen Garnett Tomorrow

| | | |
| --- | --- | --- |
| | Tune in Friday, Oct. 28, at 1 p.m. to "Spirit & Truth Live" on Radio Maria to hear the interview of CPLC Executive Director Karen Garnett concerning pro-life ministry and developments in Texas. Click here to listen live. | |
---
Part-Time Job Opening: GEMS Coordinator
A coordinator position with Project Gabriel / GEMS, an outreach ministry of the Catholic Pro-Life Committee, is currently available for 10-15 hours per week (including occasional Saturdays).

Major responsibilities of the GEMS Coordinator include assisting mothers referred to the GEMS (Gabriel Education Ministry & Support) program and guiding them in making responsible, life-affirming decisions for themselves and their babies, including educational and career choices. The GEMS Coordinator is also responsible for coordinating and supervising the GEMS Academy curriculum and candidates' graduations.



The applicant must be an active member in good standing with her parish, and must demonstrate belief in and acceptance of Catholic Church teaching, especially on life issues. Click here to review complete job description.

Please send resumes/cover letters to or call for appointment at 972-235-5554.
---
With Your Help, Shopping at Kroger Benefits Pro-Life

The Catholic Pro-Life Committee is now enrolled in the Kroger Neighbor to Neighbor program*, giving the CPLC the opportunity to receive a percentage of Kroger's annual donations to Texas charities. Here's how you, our supporters, can help make that happen:

STEP 1:
Link your Kroger Plus card to the CPLC by taking the customer letter available here with you the next time you go shopping at your neighborhood Kroger store. (Don't have a Kroger Plus card? You can request one at the store.)

STEP 2:
Request for the cashier to scan your Kroger Plus card and then the barcode at the bottom of the customer letter to link to the CPLC. Once the process is complete, you will be enrolled as a supporter for the remainder of the current program year.

Every time you shop at Kroger, a portion of your eligible purchases will be contributed to the CPLC's Neighbor to Neighbor fund and in turn support our nine life-saving ministries.

It's that easy!



*The CPLC has applications pending at other grocery store chains. We will let you know when those opportunities become available.*
---
| | |
| --- | --- |
| | The CPLC depends on friends like you to partner with us to save lives. Please consider making a donation to support our work. Thank you and God bless you! |
---
All together, let us build a culture of life!

Please pass this on to your friends and family!

For more information, call the CPLC at 972-267-LIFE (5433), or visit our web site: www.prolifedallas.org.
---
This message is brought to you by the Catholic Pro-Life Committee, the Respect Life Ministry of the Diocese of Dallas. The CPLC is a 501(c)(3) non-profit organization. Tax-deductible donations to support the life-saving work of the CPLC may be mailed to: CPLC, P. O. Box 59852, Dallas, TX 75229, or make a secure donation online at www.prolifedallas.org/pages/donations.

To subscribe to the Catholic Pro-Life Committee E-alert list, please send your request to

with your name, contact information and e-mail address and the word SUBSCRIBE on separate lines in the body of the e-mail message.