Bishop's Pro-Life Dinner
Youth Volunteers
---
Return to Bishop's Pro-Life Dinner Home Page.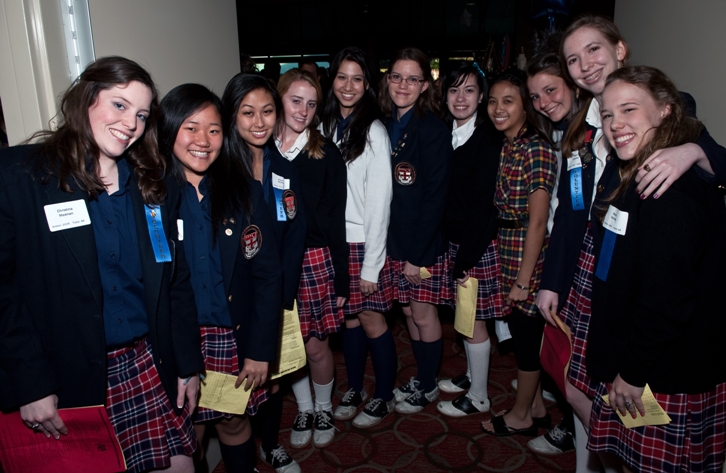 Every year we need an army of 200+ youth and safe environment-cleared adult volunteers to make the Bishop's Pro-Life Dinner a success.
The Bishop's Pro-Life Dinner is an excellent opportunity for youth to earn service hours, meet youth from across the Diocese of Dallas, and gain a greater respect for the dignity of life.
Interested? Here's how to be part of this special event: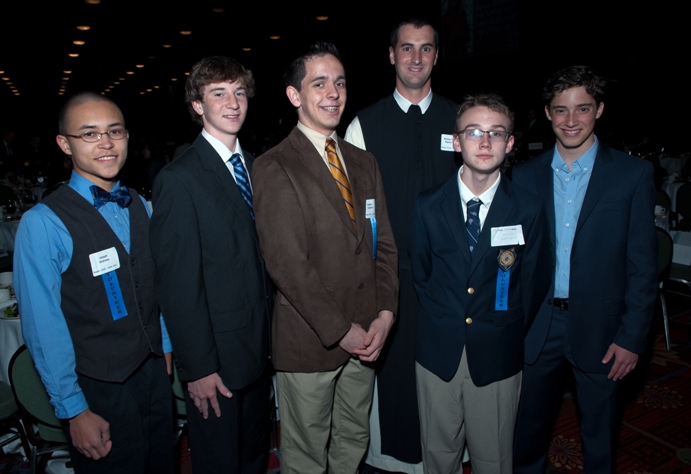 Middle, High school and college-age students are needed in the following areas before, during, and after the dinner:
hospitality
ushering
registration, and
clean-up.

---
All groups must be Safe-Environment compliant:
To meet Safe Environment standards, you must provide at least two chaperones age 21+ to supervise your group. Adults age 18-20 do not count as chaperones.
In the morning, there should be at least two chaperones for every ten youth, and in the evening, two chaperones at each table.
Please ask the parish or school where your chaperones are cleared to provide written verification of the latest date for the Criminal Background Check (CBC) and latest date for Safe Environment training indicating their status. This information must be provided for each person 18 or older in your group assisting with the set-up or attending the Bishop's Dinner. If all of your adults are from the same parish or school you may use the Safe Environment Verification Form.
Youth must bring a YFL General Release Form and signed Code of Conduct.
Also, please complete the CPLC Volunteer Form at prolifedallas.org/volunteerform for each adult 18 or older. You may fax or scan adult forms to CPLC Safety Patricia Vasquez at 972-385-3851 or e-mail to .
Youth volunteer flyer coming soon
Tentative schedule for the day:
9:00 a.m. - Noon
Morning Set-Up
3:30 p.m.
High school volunteers and chaperones gather and receive instructions (

Dinner Tickets Required

)
5:00 p.m.
Be in place to begin welcoming guests / Private reception begins
6:30 p.m.
Bishop's Pro-Life Dinner begins
10:30 p.m.
Dinner is over and clean-up begins. All volunteers should expect to stay until at least 10:00 p.m. Clean-up takes about 30 minutes following the end of the program.
For more information, contact CPLC Youth For Life at