Our Freedom Under "Full Frontal Attack"
By CPLC Executive Director Karen Garnett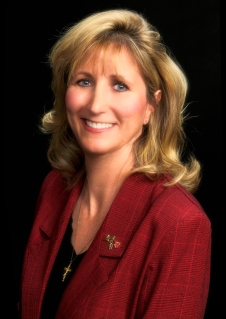 Never in my lifetime have I seen, in the words of Cardinal Mahoney, such a "full frontal attack" on our religious freedom.
As I am sure you have heard in the news, your parish, and our prior communications, we are in an unprecedented battle for our conscience protection placed at risk by a Health and Human Services mandate requiring all employers, including Catholic institutions, to pay for insurance coverage of contraception, abortifacients and sterilization. The mandate includes a religious exemption which is so narrow it has been said that Jesus himself would not qualify because he ministered to all regardless of their faith. As it stands, the federal government is forcing us to choose between fidelity to the tenets of our faith and the Catholic mission to serve the vulnerable and needy regardless of their faith.
Although incredibly disappointing, this encroachment on our religious liberty has presented an amazing opportunity to strengthen our resolve as American Catholics and sharpen our knowledge of our Church's beautiful teachings. And I am so thankful that our four North Texas Bishops were among the first to make a statement opposing what they described as an "unprecedented and untenable abrogation of religious freedom." Ultimately, every diocese in the U.S. issued a statement against the HHS mandate. The bishops' clarion call not only urged the administration to restore our religious liberty, but also appealed to us, the faithful, to join them in fervent prayer and persistent advocacy.
In response to the outcry of Catholics, as well as our Christian and Jewish brothers and sisters, the administration made promises of an ill-defined "accommodation." The so-called accommodation, however, fails to address the multiple concerns raised by the bishops to ensure protection of our conscience rights. As explained in the Bishops' comments to HHS, the proposed accommodation still forces religious institutions to provide insurance plans that serve as a "conduit for contraceptives and sterilization procedures to their own employees, and their premiums will help pay for those items." In other words, the "fix" presented by the administration is no fix at all. We remain at square one. And we are so grateful to Bishop Farrell for his leadership in recently filing a lawsuit challenging the mandate on behalf of the Diocese of Dallas, along with 42 other Catholic entities across the nation. If you have not already, I urge you to visit prolifedallas.org/conscience to learn the most up-to-date information on this battle and how you can do your part with just a click of a button!
On a final note, while this conflict centers on religious freedom, it is also a teachable moment that should not be ignored. The spark that ignited this firestorm – identifying contraception as a "preventative" health service – speaks volumes about the breadth of the death culture. Pregnancy, once viewed as an incredible blessing, is now being labeled as a "disease to be cured." And to force all Americans to subsidize contraceptives, abortion-inducing drugs, and sterilizations is not only unconstitutional, but morally reprehensible and unconscionable.
As Catholics, we understand how detrimental the contraceptive mindset is physically, psychologically and spiritually. We have the benefit of the breathtaking teaching of Blessed John Paul II's Theology of the Body, which speaks to the beauty of a woman's fertility and what it means to fully and freely give ourselves in marriage. In the midst of a heated national debate, we as Catholics can take comfort in our Church's commitment to this teaching rooted in, above all things, love. To help spread this message of love, the CPLC partnered with the Theology of the Body Evangelization Team to distribute a two-page handout, Contraception and Sterilization: The Beautiful, Compelling "Why's" Behind the "What." You can find this handout and many other resources at prolifedallas.org/contraception.
In closing, I hope you all will join me in prayer and action, particularly during the upcoming "Fortnight for Freedom," 14 days set aside by the U.S. Bishops "for such a time as this" (see details). May God bless you for all you do for Life!
Your donation saves babies!
Your 100 percent tax-deductible gift is critical to equipping the Catholic Pro-Life Committee to fulfill our unique mission in furthering the Gospel of Life in the Diocese of Dallas and beyond.
Every year we reach out to help an average of at least one mother each day to choose life instead of abortion — 841 chose life in 2011!
You may make a donation online at
www.prolifedallas.org/donations.
Life Matters is a publication of the Catholic Pro-Life Committee of North Texas, the Respect Life Ministry of the Diocese of Dallas.
Karen Garnett, Executive Director
Becky Visosky, Director of Communications
Send comments and questions to: .
CPLC ● P.O. Box 59852 ● Dallas, TX 75229
972-267-LIFE ● www.prolifedallas.org
Building a Culture of Life in North Texas