House of Horrors Brought to Justice
By CPLC Executive Director Karen Garnett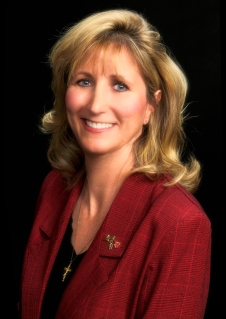 In one of the most historic judicial moments since Roe v. Wade itself, abortionist Kermit Gosnell was found guilty of the first degree murder of three babies who survived failed abortion attempts. He was also found guilty of manslaughter in connection with a drug overdose of a patient, over 200 counts of violating Pennsylvania's informed consent law and conspiracy to commit abortion beyond the state's 24-week limit. After the verdict was read, Gosnell's attorney requested each juror be asked if they agreed with the verdicts, to which each responded in a strong voice: "Agree!"
For those of us devoted to ending the culture of death that took hold so violently in Gosnell's facility, this verdict brings with it hope – hope that more Americans will see the grisly face of abortion, hope that more women will be protected from the heinous treatment and psychological turmoil that often accompanies abortion, hope that ultimately all babies will be saved from abortion deaths. But before we wave the celebratory banner, we also have to ask ourselves why "these" murders mattered when seemingly so many millions don't.
The Gosnell case reveals more than the obvious horror of infanticide; it should spark questions about the basic premise of abortion. Why is it incomprehensible to kill a child moments after birth but not before? Does the geography – inside or outside the womb – really make the difference? The procedure is no less gruesome and the result no less tragic in either case. Allowing a child to be killed at any stage has led us here – debating the minutia of death. When the media did cover this story, the horror of Gosnell's facility was often dismissed as an extreme case. But the boundaries of when and in what conditions the death of a baby is "acceptable" are more grey than the media or certainly "pro-choice" advocates would have us believe. Less than a decade ago, partial-birth birth abortion was hotly contested, "born-alive" legislation somehow remains controversial, and just a couple of months ago, a Planned Parenthood lobbyist rationalized refusing medical care to a child born after a botched abortion.
The Gosnell trial and surrounding death debate unmasks a basic truth: "Evil, given a foothold, only advances, never retreats", as so aptly observed by Catholic Studies Fellow Mary Hasson of the Washington, DC Ethics and Public Policy Center. Evil was first spawned when the Gosnell abortion center opened, long before late-term abortions began, and continued to fester as the conditions deteriorated, women were treated worse than animals, employees and government officials looked the other way, and children continued to die from conception until moments after birth when they were visibly and audibly struggling for life. It is a harsh picture indeed, but this is what abortion looks like, regardless the stage, conditions or euphemisms used to describe it. In reflecting on the horror of the Gosnell case, Archbishop Chaput reminds us: "The brutality in abortion is intimate, personal and permanent. It violates women, and it kills a developing human life every time — whether the venue is a 'Women's Medical Center'-style meat factory or a soothing suburban clinic." We must be vigilant against the efforts to whitewash this brutality. Not only have we seen the dangerous effects of such efforts in the Planned Parenthood mass marketing machine here in America, but it is the foundation of the permissive attitude towards abortion around the world.
Over the last year, we have had an opportunity to visit with press from France and Sweden, and most recently with university students from Copenhagen, Denmark. Each came with the same message – abortion is "a given" in their home country; the debate is non-existent. When presenting to the mostly "pro-choice," Protestant students from Copenhagen, I learned that their government-run health care included first trimester abortion as a matter of course. Late-term or gender-based abortions are not allowed. But no one seemed to question the incongruity in that standard – that killing an unborn child regardless of size, development or reason is still a violence against the inherent dignity of that person.
As history has taught us many times over, turning a blind eye to "small" instances of violence will only lay the foundation for excusing increasingly horrifying atrocities. If the Gosnell trial teaches us nothing else, it should remind us of this inescapable truth. Thanks to your devoted support, we will continue to answer this truth with the inestimable beauty of hope in Christ and the Gospel of Life! May God bless you for all that you do in the service of His most beautiful gift!
Your donation saves babies!
Your 100 percent tax-deductible gift is critical to equipping the Catholic Pro-Life Committee to fulfill our mission in furthering the Gospel of Life in the Diocese of Dallas and beyond.
We reach out to help an average of more than two mothers a day to choose life instead of abortion.
You may make a donation online at www.prolifedallas.org/donate.

Life Matters is a publication of the Catholic Pro-Life Committee of North Texas, the Respect Life Ministry of the Diocese of Dallas.
Karen Garnett, Executive Director
Becky Visosky, Director of Communications
Send comments and questions to: .
CPLC ● P.O. Box 59852 ● Dallas, TX 75229
972-267-LIFE ● www.prolifedallas.org
Building a Culture of Life in North Texas