International Impact of the CPLC
By Aurora Tinajero, Director of CPLC Spanish Ministry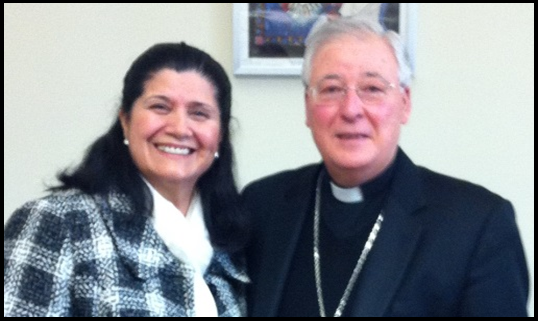 I am thrilled to share my incredible journey to Spain. I, along with CPLC Gabriel Angel Coordinator Ingrid Meyer, were invited by the Archdiocese of Madrid to the "Week of Life" program, held April 6-13, where we presented the Catholic Pro-Life Committee's model for pro-life ministry and our role in the Diocese of Dallas.
While in Spain, we traveled to the Dioceses of Valladolid, Albacete, and Alcala to give presentations to Cardinal Antonio Rouco Varela and Bishop Juan Antonio Reig Pla, as well as many priests, religious and lay leaders regarding the CPLC's mission and model, including the role of Project Gabriel within our ministry. We also gave many interviews to the Catholic and secular media by television, newspaper, and radio. The delegation of speakers, aside from Ingrid and myself, included Monseñor Ignacio Barreira from the Rome office of Human Life International; Mario Rojas, the Director of Coordination for Latin America, Spain and the Caribbean for Vida Humana Internacional; and Adriana Gonzalez, founder of "Catholics Called to Witness" out of Miami, Florida.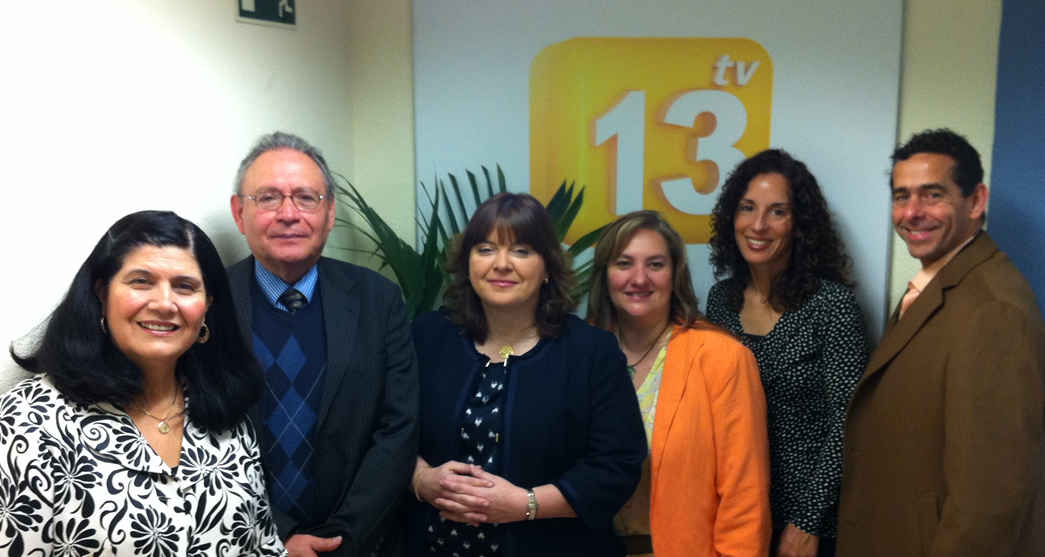 Aurora Tinajero, CPLC; Mario Rojas, Humana Internacional;
Maria José Mansilla, Spei Mater; Ingrid Meyer, CPLC;
Adriana & Manuel Gonzalez, Catholics Called to Witness
The Spain dioceses were eager to hear the CPLC's story of success and apply it to their own rather difficult situation, in which there exist 498 separate pro-life groups throughout the country, none of which are rooted in or overseen by the Catholic Church. The CPLC's model of a pro-life ministry with deep ties to the Church was a fresh insight as to how the Spanish Church leaders might bring their various pro-life groups together under the umbrella of Catholicism. Both Cardinal Rouco and Bishop Reig Pla shared with us how the Bishops in the United States, through their recent stance in the defense of religious liberty, have given them strength to engage a more active posture in their own struggle for the defense of life in Spain. Our "fresh voices" and "fresh words" gave them encouragement to help start a new era in Spain to establish and expand pro-life ministry in the dioceses and parishes. They thanked the U.S. Bishops extensively for supporting our message and providing renewed hope for a better-equipped leadership in building a culture of life.
Ingrid and I returned to the U.S. overjoyed to have had the opportunity to help our brothers and sisters in Spain. Bishop Reis Pla has already extended an invitation for us to return when they are ready to start working with the parishes after training their priests and parish leaders and beginning the formation of parish pro-life programs. They also hope to unite some of the pro-life groups currently active in Spain to promote a message consistent with Catholic teaching. To view one of the presentations I gave on this incredible international voyage, visit www.providadedallas.org.
Your donation saves babies!
Your 100 percent tax-deductible gift is critical to equipping the Catholic Pro-Life Committee to fulfill our mission in furthering the Gospel of Life in the Diocese of Dallas and beyond.
We reach out to help an average of more than two mothers a day to choose life instead of abortion.
You may make a donation online at www.prolifedallas.org/donate.

Life Matters is a publication of the Catholic Pro-Life Committee of North Texas, the Respect Life Ministry of the Diocese of Dallas.
Karen Garnett, Executive Director
Becky Visosky, Director of Communications
Send comments and questions to: .
CPLC ● P.O. Box 59852 ● Dallas, TX 75229
972-267-LIFE ● www.prolifedallas.org
Building a Culture of Life in North Texas