The Doors Are Closing on Abortion
By CPLC Executive Director Karen Garnett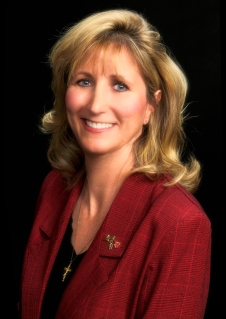 The Northpark abortion center on Meadow Road has closed its doors! This incredible victory comes after 23 years of prayer and persistence. In January 1990, Bishop Grahmann called the faithful to join him at the inaugural "2nd Saturday Rosary," the first one held outside Fairmount, the oldest abortion center in Texas. At that time, there were
13 abortion centers in Dallas, including Northpark, located in a high rise building at LBJ and Greenville.
Like the widow in the Gospel of Luke persisting in her pleas for justice, we prayed every month for seven years outside these places of death. On May 13, 1995, just after St. John Paul II issued Evangelium Vitae, we called for a special prayer presence at Northpark – "1,000 in May". The faithful again responded to the call, and 1,000 people came out to pray, asking Our Lady to help bring an end to abortion in Dallas.
Not long after that, Northpark relocated to its one-story building on Meadow Road. Beginning in 1997, the CPLC expanded its prayer presence when we officially launched our Convert-to-Life / Sidewalk Counseling Ministry at each of the Dallas abortion centers, including Northpark's new location. Paul Robertson, one of the CPLC's valiant sidewalk counselors, helped more than 100 mothers per year choose life outside of Northpark on Meadow Road. He witnessed more than 35 staff members leave. After Paul moved, our friends Brenda Spurlock and others from Lavon Baptist Church helped us maintain a prayer presence and sidewalk counseling at Northpark, while CPLC staff counselors covered the remaining four abortion centers in Dallas.
Lives were being saved as sidewalk counselors – supported in prayer – offered loving alternatives to abortion-minded mothers — nearly 1,000 last year! But so many more are still lost. So we remain, standing at the front lines, remembering that in Christ's parable of the widow He admonishes us to listen to the words of the unjust judge who finally relented to the persistent widow and proclaims, "Will not God then secure the rights of his chosen ones who call out to him day and night? . . . But when the Son of Man comes, will he find faith on earth?"
We saw great fruits of our faithful persistence when in 2008, Aaron's shuttered its doors forever, and in 2009, Fairmount, the "Ground Zero" of abortion in Dallas, closed (relocating to Southwestern late-term). For the last five years, we have persevered praying and counseling outside the five remaining wounds on our community, including Northpark.
Last Fall, with the implementation of omnibus pro-life law HB 2, the tide starting turning; mountains started moving. On November 1, when HB 2 went into effect, Northpark stopped performing abortions. But staff members continued to be present for several months. A few weeks ago, we received the word we'd been waiting for: it was permanently closing! The stated reason was the lack of "physicians". Praise God!!
In celebration of this incredible victory of life, the CPLC held a Mass of Thanksgiving at Christ the King and powerful Closing Memorial Service outside Northpark on June 7 with special clergy-led prayers, hymns and readings, followed by a celebratory reception with special guests and inspiring speakers (see pictures here). Thank you for your ever-faithful persistence in the battle for LIFE. We are one step closer to an abortion-free Dallas! 9 down and 4 to go!
Your donation saves babies!
Your 100 percent tax-deductible gift is critical to equipping the Catholic Pro-Life Committee to fulfill our mission in furthering the Gospel of Life in the Diocese of Dallas and beyond.
Every year we reach out to help an average of more than two mothers each day to choose life instead of abortion – 968 chose life in 2014!
You may make a donation online at www.prolifedallas.org/donate.

Life Matters is a publication of the Catholic Pro-Life Committee of North Texas, the Respect Life Ministry of the Diocese of Dallas.
Karen Garnett, Executive Director
Becky Visosky, Director of Communications
Send comments and questions to: .
CPLC ● P.O. Box 803541 ● Dallas, TX 75380
972-267-LIFE ● www.prolifedallas.org
Devoted to Ending Abortion and Restoring Respect for Life