2013: An Exodus from the 40-Year Desert of Abortion

By CPLC Executive Director Karen Garnett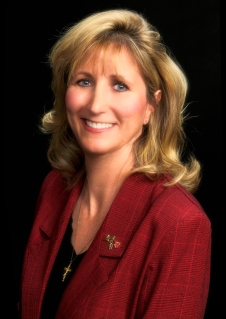 It's the new year − a time of hope, of expectations, of resolutions. What better time to re-commit ourselves to the battle for life! While the road ahead to protect life, uphold marriage and defend liberty may at times appear steep, God's grace will give us the strength to keep climbing. This is the time for the Catholic culture warriors (that's us!) to step up with even greater fervor than before to insist that our voice for life and liberty be heard. We must "be firm, steadfast, always fully devoted to the work of the Lord, knowing that in the Lord [our] labor is not in vain." (1 Cor 15:58, 11/7/12 Mass Reading).
In the midst of the challenges we face at the federal level, we must remember the effort to end the
tragedy of abortion is inherently local. It is in our neighborhoods, schools, churches, families and hearts that this battle is being waged and will ultimately be won. And we have seen great strides at the local level to protect women and their children. The Sonogram Law passed in 2011 and defended successfully in federal court has opened a window to the womb, converting the hearts of abortion-minded women to choose life! Moreover, the new in-person consultation requirement has prompted abortion centers to employ abortionists for an additional consultation day, resulting in a 20% decrease in killing hours in Dallas − and, recent state statistics show a 7.1% decrease in abortions in Dallas County (4.3% decrease statewide)!
With the new legal developments and the support of prayer partners, our sidewalk counselors helped a record 869 abortion-minded women to choose life in 2012! The effects of these victories are being felt not just in Dallas but throughout Texas with over 60 Planned Parenthood centers closing their doors because the abortion-referral "business" isn't as "good" as it used to be. Praise God!
In addition to the efforts on the front lines, our Project Gabriel Ministry and its GEMS outreach program continues to guide women through unexpected pregnancies with practical resources and emotional and spiritual support. Our Speakers Bureau, Youth For Life and Spanish Ministries continue to educate students, adults, and the Spanish-speaking community with over 250 presentations last year. Our Abortion AfterCare-Healing Ministry not only continues its efforts to relieve souls burdened by abortion, but also sponsored a regional conference offering post-abortion training to clergy, health professionals and interested laity. (See "Conference Brings Hope and Healing" article.)
The lives saved, hearts converted and souls cured of suffering right here in our own backyards – these are the pro-life victories that count. Even if these victories are ignored or dismissed on the secular stage, we are assured that they are celebrated with deafening joy in the Heavenly Court.
As a people of faith, we are called to witness to the world the joy of a people who are assured of victory. We had the first among many opportunities to answer this call in the new year at the Dallas March for Life, memorializing the 40th anniversary of Roe v. Wade and celebrating the promise of life (see pictures here). This year's theme is Exodus 20:13, reminding us of Our Lord's command: "Thou Shalt Not Kill". As we reflect on this tragic anniversary, let the challenges ahead move us, not subdue us.
Let us pray with renewed ardor for the "exodus" of abortion from our community to the "promised land" where all life is protected and respected. The battle wages on − and the victories for life would not be possible without your voice, your witness, and your support. May God bless you for your continued devotion!