Dallas Breaks Record Again!

By CPLC Director of Communications Becky Visosky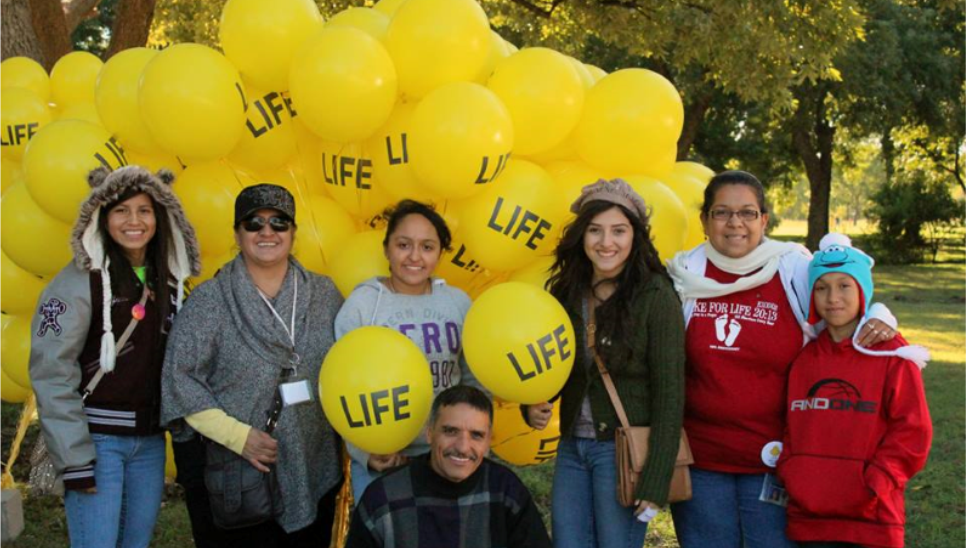 40 Days for Life-Dallas came to another record-breaking conclusion in November, with participants-per-day totaling nearly 5,000 over the 40 Days maintaining a 24/7 vigil outside the Southwestern late-term abortion center — making Dallas once again the largest vigil in the world!
Among the thousands were hundreds of youth taking time to witness for their unborn brother and sisters, some from Catholic schools and others attending Youth Day with their families and holding yellow balloons in celebration of life!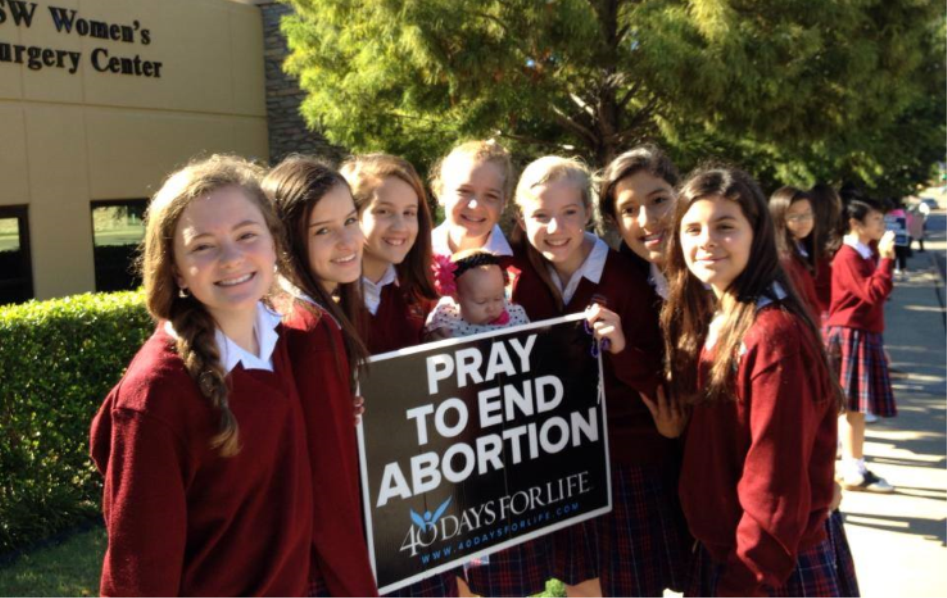 During the 40 days of continuous prayer, 9 babies were saved at the vigil site, plus at least 80 mothers turned away from the other four abortion centers in Dallas. Praise be to God!
A Texas-sized thank you to all who participated in and helped plan this year's life-saving campaign! May Our Lord bless you for your faithfulness and your witness.
**Be a part of the Fall 2014 campaign beginning September 24. More details coming this summer at prolifedallas.org/40days.*
Your donation saves babies!
Your 100 percent tax-deductible gift is critical to equipping the Catholic Pro-Life Committee to fulfill our unique mission in furthering the Gospel of Life in the Diocese of Dallas and beyond.
Every year we reach out to help an average of more than two mothers each day to choose life instead of abortion – 965 chose life in 2013!
You may make a donation online at
www.prolifedallas.org/donate.
Life Matters is a publication of the Catholic Pro-Life Committee of North Texas, the Respect Life Ministry of the Diocese of Dallas.
Karen Garnett, Executive Director
Becky Visosky, Director of Communications
Send comments and questions to: .
CPLC ● P.O. Box 59852 ● Dallas, TX 75229
972-267-LIFE ● www.prolifedallas.org
Devoted to ending abortion and restoring respect for life.