YFL ALERT!
"Say not, 'I am too young.' To whomever I send you, you shall go; whatever I command you, you shall speak. Have no fear because I am with you," says the Lord. ~ Jeremiah 1:7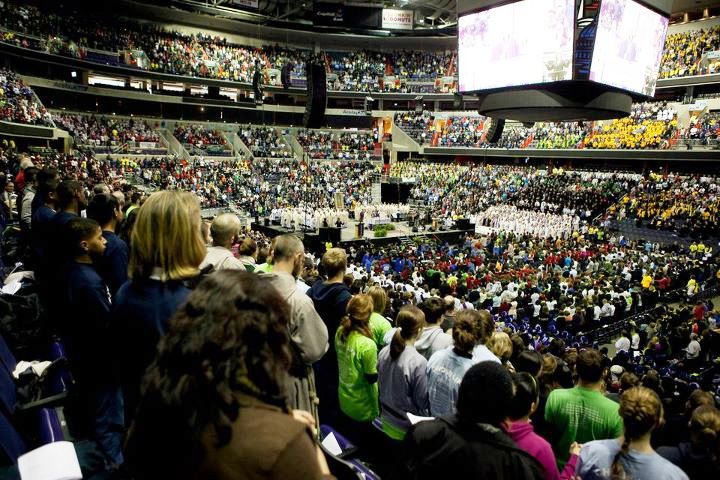 Dear Youth Leader:

Once again there is an exciting youth event planned on the morning of the National March for Life: the 2012 Youth Rally and Mass for Life to be held on Monday, January 23 at the Verizon Center and DC Armory in Washington DC. There has however been a change made to the ticketing process for the 2012 Youth Rally and Mass for Life.

To ensure more groups are able to attend the rally and celebrate as a diocese in one location, 2012 tickets can only be reserved by diocese. With this in mind, I am writing to inform you that I will be serving as the liaison for the Diocese of Dallas.

If your parish or school is planning on going to D.C. for the March for Life and would like to register for tickets to the 2012 Youth Rally and Mass for Life, I will need your ticket request by no later than next Wednesday, October 5th. Please send your name, e-mail, phone number, parish/school and number of tickets you are requesting to .

Due to this year's new procedures, please keep the following in mind:
Ticket requests must be by

October 5th

.
Please do not overestimate the numbers in your group. In an effort to allow as many youth as possible from our diocese to attend, please be accurate with your request.
Please note that a request for tickets does not guarantee entrance into either location or a specific location.
Diocesan ticket requests are due to the Archdiocese of Washington by October 7th. We will be given notification of our ticket allotment and location (

Verizon

Center or DC Armory) by October 21st.
In the event our ticket allotment is less than the number our diocese requested:

If we do not receive your request by October 5th, your request will not be sent to the Archdiocese of Washington but will be added to the waiting list in the event cancellations within other groups occur.
To find out more about the Youth Rally and Mass for Life, visit the Archdiocese of Washington website or www.facebook.com/youthrallyandmassforlife.

Thanks and God Bless!
Jacquelyn Smith
Youth For Life Director
Catholic Pro-Life Committee
972-416-9591

www.prolifedallas.org
www.facebook.com/YFLDallas