From Executive Director Karen Garnett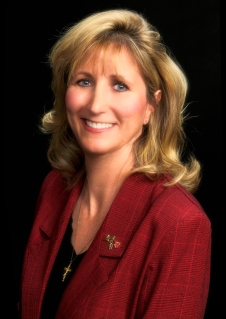 In 1987, Pope John Paul II said that our very survival as a nation depends on our treatment of the unborn. In his 1995 encyclical The Gospel of Life, he said we all have "the inescapable responsibility of choosing to be unconditionally pro-life" (28), that "... the task of accepting and serving life involves everyone; and this task must be fulfilled above all towards life when it is at its weakest" (43).
With a new sense of urgency, the U.S. bishops are emphasizing that we each need to do more to defend life. Through the ministries of the Catholic Pro-Life Committee, we in the Diocese of Dallas have a place for everyone to participate more fully in defending life.
Many find that they can work and pray for an end to abortion and promote the life issues part-time, full-time, at home, church, in the office, and on the streets of Dallas. As a result, God has blessed our work: thousands of babies have been saved, mothers helped and healed, and Catholics formed in the truth about the life issues.
The CPLC could not do this vital work without our many volunteers, staff members, and strong financial support. We are entirely funded by donations, many of which come from our annual events, such as the Bishop's Pro-Life Dinner and the CPLC Classic Golf Tournament, and our Life Partners monthly giving program. Individuals from all walks of life, rich and poor, Catholic and non-Catholic, make the sacrificial donations of time, talent, and treasure that keep us going because they believe in what we are doing and can see the results.
I invite you to walk with me now through our nine ministries, and see the many opportunities to more actively defend life.
Blessings in Christ, for Life,
Karen
Karen Garnett
CPLC Executive Director