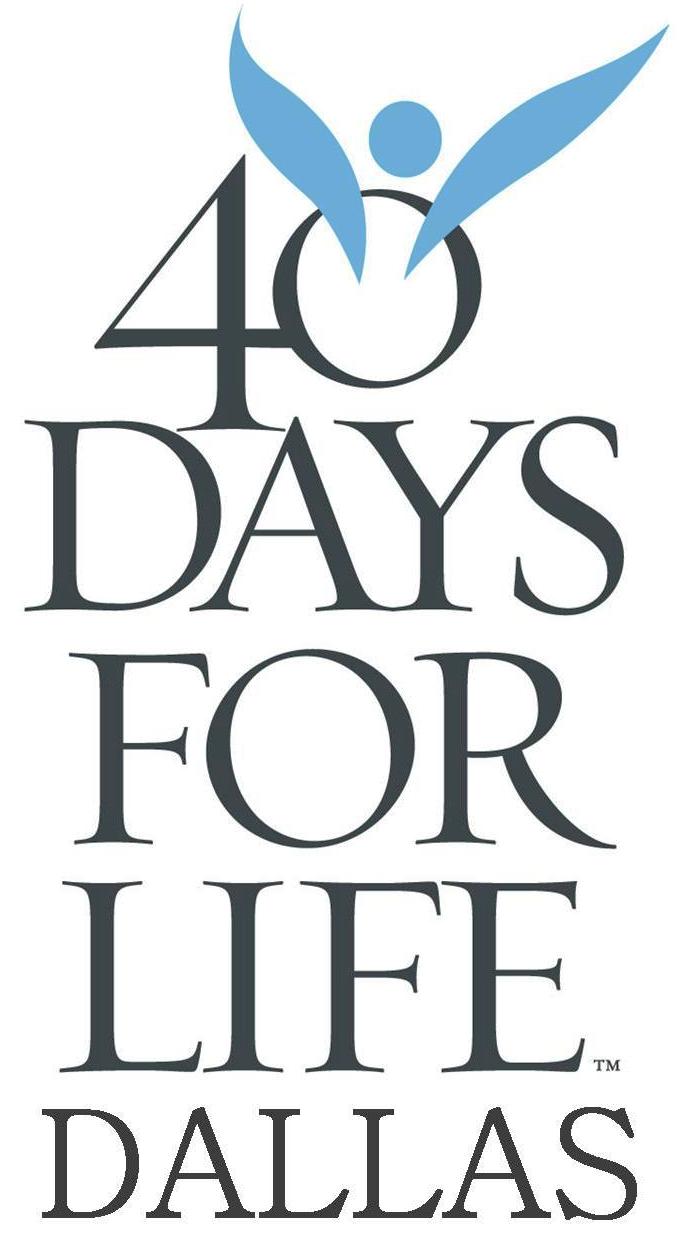 español
Join us as we kick off the next 40 Days for Life campaign in Dallas, holding the record as the largest campaign vigil in the world (6,000 strong)! The evening will begin at 6:30 with praise and worship, followed by the powerful testimony of Frank Gray of Forgotten Fathers, and inspiring words from Karen Garnett of Catholic Pro-Life Committee, Reverend James Yamauchi of St. Philip Catholic Church, Aurora Tinajero, Host of "Celebrando la Vida", and Father Seraphim Hipsh of St. Sava Orthodox Church.
For more information, please visit prolifedallas.org/40days, email or call 972-267-LIFE (5433).
---
Únase a nosotros mientras damos inicio a la siguiente campaña de 40 Días por Vida en Dallas, sosteniendo el registro como la campaña de vigilia más grande en el mundo (6,000 fuerte)! Para más información, por favor visite , o comuníquese con David Carr, o 214-875-2772.