The "Not So Underground Railroad": Activating Youth in the Movement to Abolish Abortion
Saturday, March 23, 2013 2:00 PM - 4:00 PM
Location(s): University of Dallas, Anselm Hall (Campus Ministry Rm)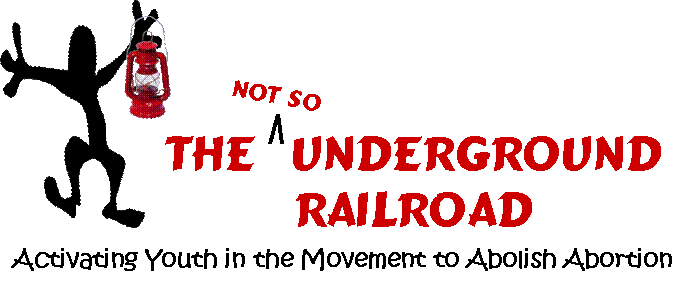 High school students are invited to join us for an afternoon of dynamic speakers, pro-life service projects, and a monthly pro-life challenge. This session will focus on life issues raised in the Texas Legislative Session.
For more information on The "Not So Underground Railroad", click here.
For questions, contact Youth For Life Director Jacquelyn Smith, 972-416-9591 or .