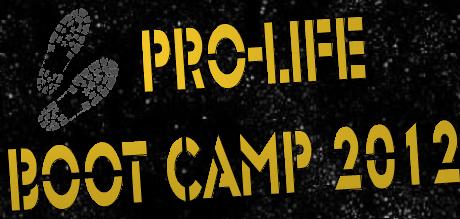 YFL Pro-Life Boot Camp is for high school students, ages 14-17.
The theme this year is Should We Boldly Go Where No Man Has Gone Before? Featured speakers for Session 1 are Fr. Tad Pacholczyk, Ph.D. ("Father Tad"), Director of Education for the National Catholic Bioethics Center; Crossroads, a group of college students who walk across the country proclaiming the Gospel of Life and offering up their sufferings for the unborn and their moms and dads; and TOBET, the Theology of the Body Evangelization Team.
Early registration deadline is June 11; after this date, the price goes up. Final registration deadline is June 22, and no registrations will be accepted after this date. Online registration is at prolifedallas.org/bootcamp and is the only registration method available for this camp.
Boot Camp Session 1 prices:
Youth Early Registration (by June 11): $130
Youth Late Registration (June 12 to June 22): $160
Junior Staff: $95
Chaperone: $70
Out of Diocese Fee: $10 additional per person.
Students ages 18-20 may apply to be Junior Staff. Chaperones must be 21+. Junior Staff applications for both sessions are due by June 4. Chaperone applications for both sessions are requested by June 11. Staff training for this camp is June 28.
For more information on the Youth For Life Boot Camp Session 1, contact Youth For Life Director Jacquelyn Smith, 972-416-9591 or .
Brochure