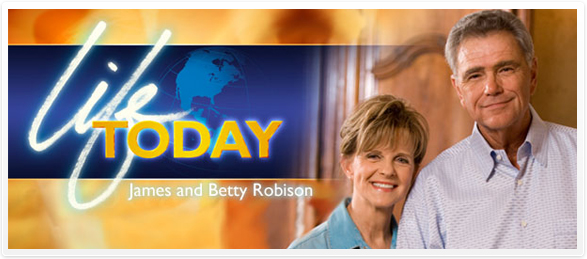 Come be a part of the live studio audience and join hosts James & Betty Robison as they welcome guests Carol Everett and Abby Johnson.
Carol Everett has been a consumer and provider of abortions. As a provider, she was involved in the operation of four abortion centers from 1977 to 1983, overseeing 35,000 abortions. Carol's life was changed after she came to know Jesus. In 1995 she founded The Heidi Group, an organization that was formed to network Resources for Women/Crisis Pregnancy Centers across the nation and offers services to the centers such as board strategic planning, fundraising, and volunteer training.
Abby Johnson is a former Planned Parenthood Director who is now a highly visible pro-life advocate. Her decision to leave her job with Planned Parenthood came after she assisted in an ultrasound guided abortion procedure for the first time. In the book UnPlanned she tells how she first got involved with Planned Parenthood, her two abortions, and how the witness of a local pro-life ministry helped bring about her change of heart. Johnson now serves as Chief Research Strategist for Live Action and works on projects with the national 40 Days for Life campaign.
Tickets are free, but you must reserve your seat. For more information or to register, email or call 817-354-3655.
Guest Biographies
Sponsored by LIFE Today show with James Robison.