Breast Cancer, Planned Parenthood & Abortion
Abortion & Breast Cancer: Is there a Link?
Epidemiologic Studies: Induced Abortion & Breast Cancer Risk
---
Action: Please send a message of encouragement to Komen () to "Please stand strong in the decision to decline any future funding to Planned Parenthood."
February 3, 2012 Update re: Statement by Susan G. Komen Founder & CEO Nancy Brinker:
In response to a Planned Parenthood-fueled onslaught of criticism and media frenzy, Susan G. Komen Founder & CEO Nancy Brinker issued a statement today, excerpted below:
The events of this week have been deeply unsettling for our supporters, partners and friends and all of us at Susan G. Komen. We have been distressed at the presumption that the changes made to our funding criteria were done for political reasons or to specifically penalize Planned Parenthood. They were not.

Our original desire was to fulfill our fiduciary duty to our donors by not funding grant applications made by organizations under investigation. We will amend the criteria to make clear that disqualifying investigations must be criminal and conclusive in nature and not political. That is what is right and fair.

Our only goal for our granting process is to support women and families in the fight against breast cancer. Amending our criteria will ensure that politics has no place in our grant process. We will continue to fund existing grants, including those of Planned Parenthood, and preserve their eligibility to apply for future grants, while maintaining the ability of our affiliates to make funding decisions that meet the needs of their communities. (read entire statement)

This statement is being reported as a wholesale reversal of Komen's prior decision to redefine its grant criteria in a manner that effectively excludes Planned Parenthood from future funding. But that is not clear. "While it is regrettable that Komen felt it necessary to 'apologize' or make excuses for its brave decision to discontinue future funding to Planned Parenthood, it remains to be seen whether Komen is in fact reversing that decision," said Karen Garnett, Executive Director of the Catholic Pro-Life Committee of North Texas. "In short, we do not know what the future holds regarding the relationship between Komen and Planned Parenthood. We hope and pray that it is coming to a long-awaited end. In the meantime, we ask that everyone join in our prayers for Nancy Brinker and her colleagues at the Susan G. Komen Foundation."
Additional Links:
Komen May Continue to Fund Some Planned Parenthood Grants
Decoding Komen's supposed cave

Komen Board Member: Haven't Caved on Planned Parenthood Funding
Pro-life exec. resigns from Komen Foundation over Planned Parenthood controversy
CPLC's Executive Director Karen Garnett interviewed re: Komen controversary: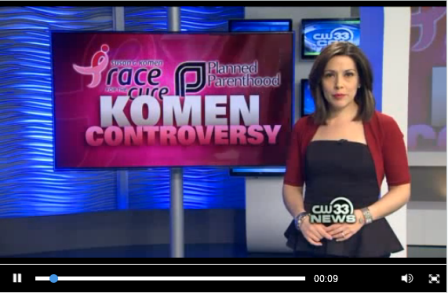 ---
February 1, 2012 Update re: Susan G. Komen: Komen defunds Planned Parenthood & reverses support of ESCR!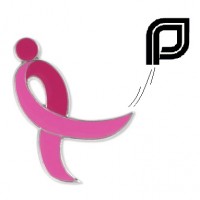 Yesterday, it was announced that Susan G. Komen for the Cure, the largest global funder of breast cancer research, has restructured its grant criteria in a way that will effectively defund Planned Parenthood* and reversed its position regarding embryonic stem cell research (ESCR). For many years pro-life individuals and organizations have asked Komen to stop funding the abortion giant and supporting ESCR. This announcement is encouraging evidence that Komen heard the message.
Unfortunately, Komen has reportedly already received more than 2000 negative e-mails about its decision. Komen needs to hear from pro-life people who will applaud its decision. While there may be other issues we will encourage Komen to address (such as acknowledging the abortion / breast cancer link), right now they should be affirmed for these major policy reversals.
*Note: Komen reportedly has existing contracts with Planned Parenthood that will last for the next 12 months and then no more grants will be provided. Until such time, it will remain on the Life Decisions International boycott list.
Additional links:
Komen for the Cure abandons Planned Parenthood funding
Komen Decision to Yank Planned Parenthood Funds Not Temporary
Komen Also Stops Funding Embryonic Stem Cell Research Centers
Susan G. Komen for the Cure Statement on Human Embryonic Stem Cell Research
---
October 2011 CPLC Statement re: Susan G. Komen
October is both Respect Life Month and Breast Cancer Awareness Month. On their face, these two missions complement one another. Unfortunately, Susan G. Komen and its signature fundraiser Race for the Cure™ has created a conflict with its close ties to Planned Parenthood, refusal to acknowledge the abortion/breast cancer link, and support of embryonic stem cell research.

Did you know?

In light of these facts, several pro-life organizations, including Catholic Respect Life offices, have expressed their concerns about supporting Susan G. Komen or participation in Race for the Cure.™ The Catholic Pro-Life Committee joins in these concerns.

The patients and families who are victims of this terrible illness are in our prayers, and the support of organizations working to bring an end to breast cancer is important. Below is a list of organizations which support breast cancer research and prevention with no connection to Planned Parenthood or embryonic stem cell research. As with all charitable organizations, we encourage you to obtain the most current information possible before offering your support.

The Breast Cancer Prevention Institute
Coalition on Abortion / Breast Cancer
Polycarp Research Institute