St. Mark, Plano
A Call to Live, Proclaim & Defend the Gospel!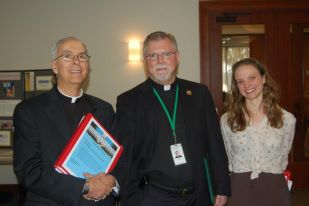 Render Unto Caesar Civic Action Conference
at St. Mark in Plano
St. Mark Catholic Church in Plano hosted the 2012 Civic Action Conference co-sponsored by the
Catholic Pro-Life Committee
and
Texas Catholic Conference
. Thanks to the wonderful help of the parishioners, in particular the women of Christ Renews His Parish and Knights of Columbus, the day was a great success!