Leadership Conference
The Youth For Life Leadership Conference gathers youth leaders who are interested in starting pro-life clubs at their schools or churches and provides in-depth training.

Conference Details
When: Saturday, September 17, 2016
10:00 am - 3:00 pm., check-in at 9:30 -- Complete schedule below

Location: Cistercian Preparatory School, 3660 Cistercian Rd, Irving 75039
Featured Speaker: Megan Almon, Life Training Institute.
Conference Description
Held once a year, the Leadership Conference is a training and motivation for young people who feel called to become part of the leadership in the pro-life movement.
This year's conference will feature presentations on pro-life resources and apologetics, breakout talks on starting a club and keeping it going, and networking opportunities, as well as a screening of "The 40 Film" -- examining abortion as the most important human and civil rights issue of our time.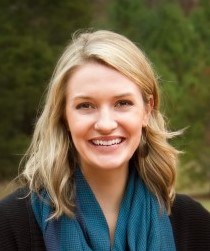 Featured apologetics speaker will be Megan Almon of Life Training Institute. Megan worked as an award-winning journalist until 2008, when she decided to put her communication skills to use for the Kingdom. She joined Life Training Institute in 2009, and was awarded a Master of Arts degree in Christian apologetics from Biola University in 2011. She has spoken to high school-and-college assemblies and classrooms, youth organizations, women's groups, and congregations across the nation.

All students and moderators who either want to start a youth pro-life club at their school or parish or who are officers of an existing club are invited to participate. Student attendees must complete the registration below and the release available here.
Adults age 18+ who wish to attend must provide proof of Safe Environment clearance.
Conference Schedule
9:30 Check in
10:00 Gathering and Ice Breaker
10:20 Screening of the "40 Film"
11:25 Presentations on Local and National Resources
12:25 Lunch and Networking with Local Organizations
1:00 Breakout Talks: "Starting a Pro-Life Club" and "Keeping Your Pro-Life Club Thriving"
1:35 Pro-Life Apologetics by Megan Almon, Life Training Institute
2:55 Closing Prayer
3:00 Conference Ends