Thank you for joining us to celebrate 20 years of saving lives!

The Bishop's 20th Annual Catholic Pro-Life Dinner, "Life is Sacred," was a spectacular evening with nearly 2,000 in attendance.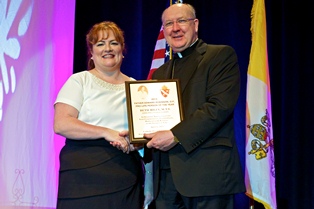 Bishop Farrell presents Beth Riley with 2013 Pro-Life Person of the Year Award
Thanks to all who helped make this an uplifting and inspirational benefit, which brought in record proceeds for life! Whether you attended, made a donation, bought a raffle ticket, volunteered, or prayed – or all of the above – the board and staff of the CPLC are grateful to you, and the entire pro-life community of Dallas. You – and your "yes" to God's call to be a vital partner in the defense of life – are the reason for our success.
Congratulations to the 2013 Father Edward Robinson, O.P., Pro-Life Person of the Year Beth Riley and to the Raffle and Special Drawing Winners:

$15,000 Gift Card: Mariann Fox
Cruise: James Widman
Kindle: Leigh Wells


Gabriel Cross: Nancy Anderson
"The Crucifixion & The Bouquet" painting: Jan Schliem

We gratefully acknowledge all of those who made a significant contribution to the celebration: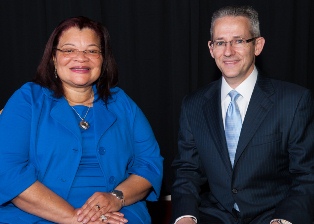 Keynote Dr. Alveda King and
David Bereit of 40 Days for Life
Host: Bishop Kevin J. Farrell
Honorary Chairs:
Harry and Norma Longwell

Featured Keynote:
Pro-Life Champion Dr. Alveda King
Advancing the CPLC Mission Speaker:
David Bereit, National Director of 40 Days for Life

Master of Ceremonies:
Bill Orender, CPLC Board Member
Bishop Kevin Farrell & Karen Garnett with


Honorary Chairs Norma & Harry Longwel

l
Bishop's Dinner guests enjoying lobby activities


and the Dinner Planning Team and Volunteers: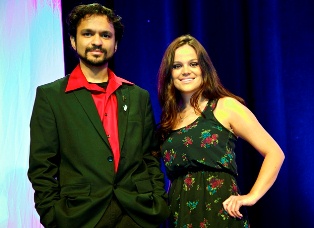 Musical Performers Erin Muñoz & Joslin D'Souza
Audio / Visual: Bill Lenchner, Edward Aguinaldo
Banquet Hall Decór: Rita Reis, Angela Landrum
Auction: Rose Healy, Patty Sherrod, Jan Storey
Check-In: Eileen Puhringer & Ron Engler
Database: Marie Wood
Dinner Materials Printing: Ron Engler
Dinner Program: Karen Garnett, Ellen Rossini
Event Coordination: Tamara Baril, Katie Green, Ellen Rossini
Financial Processing: Mary Matasso
Hospitality: Student Volunteers
Jewelry Grab Bag: Ann Sears
Logo Design: Reg Platt
Music: Erin Muñoz & Joslin D'Souza
Parking & Shuttles: Steve Godfredson
Prayer Team: Tom Grossman
Program Book: Karen Garnett, Ellen Rossini, Becky Visosky
Program Book Advertising: Jessie Anne Nobles, Gloria Sandoval
Promotions, PowerPoint & Website: Becky Visosky, Milissa Kukla
Raffle: Dan Polcari, Linda Solis
Reception Music: The Druffner Family
Reception & VIP Hospitality: Helen McCleneghen, Olivia Franklin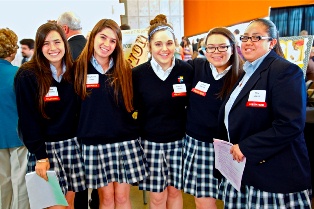 John Paul II Student Volunteers
Reservationist: Margaret Rosenzweig
Reservations Support: Lori Griffin, Janet Schaad
Safe Environment: Betty Culling
Spanish Translation: Aurora Tinajero, Tom Matasso
Underwriting and Table Sales: Ellen Rossini, David Carr
Volunteers: Irma Gonzalez
Video Director: Becky Visosky
Video Testimonials: Maria Graham Hinke, Monica & Josh Roberts, Caryn Stevens
Vita Pendant: Cindy Howard
Wine Pull: Christina Smith, Ann Sears, Michelle Easley, Dan Sherrod
Youth Volunteers: Jacquelyn Smith, Paul Borchard
Special thanks to:
Parish Basket Sponsors: All Saints, Holy Spirit, Holy Trinity, Mater Dei, Our Lady of Angels, Prince of Peace, St. Ann Coppell, St. Joseph Richardson, St. Mark Plano, St. Michael the Archangel McKinney, St. Pius X, St. Rita & St. Thomas Aquinas
and

Leland Baker, Leland's Gold & Diamonds – "The Gabriel Cross"
John Andrew-Sustaita – "The Crucifixion & The Bouquet" painting
Andrew Baldwin & Jerry Cayce – Photography
Keith Kettrey, Showtech Productions – Audio / Visual
Mike Gaskins and Phil Putman, MediaPop – CPLC Ministry Video
Claire Murad & Murad Auctions – Auction Services
Dave Palmer & Diane Xavier – Guadalupe Radio Network promotions
David Sedeño & Tony Ramirez, Texas Catholic – Advertising
Knights of Columbus Color Guard
Minuteman Press DFW – Printing
Recognition Express – Award
Table Sponsors, Donors, Underwriters
Advertisers, Benefactors, Volunteers