SAVE THE DATE:
2019 Roe Memorial Events on January 19
Thank You, Pro-Life North Texas!!
On January 20, 2018, thousands of North Texans stepped towards a future where all life is protected and respected. Roe Memorial 2018 was the first-ever led by our new Bishop Edward Burns who opened the 10,000-strong Rally for Life with a prayer:
Heavenly Father, we come before you asking you to strengthen us in order to support the unborn, the voiceless and the defenseless."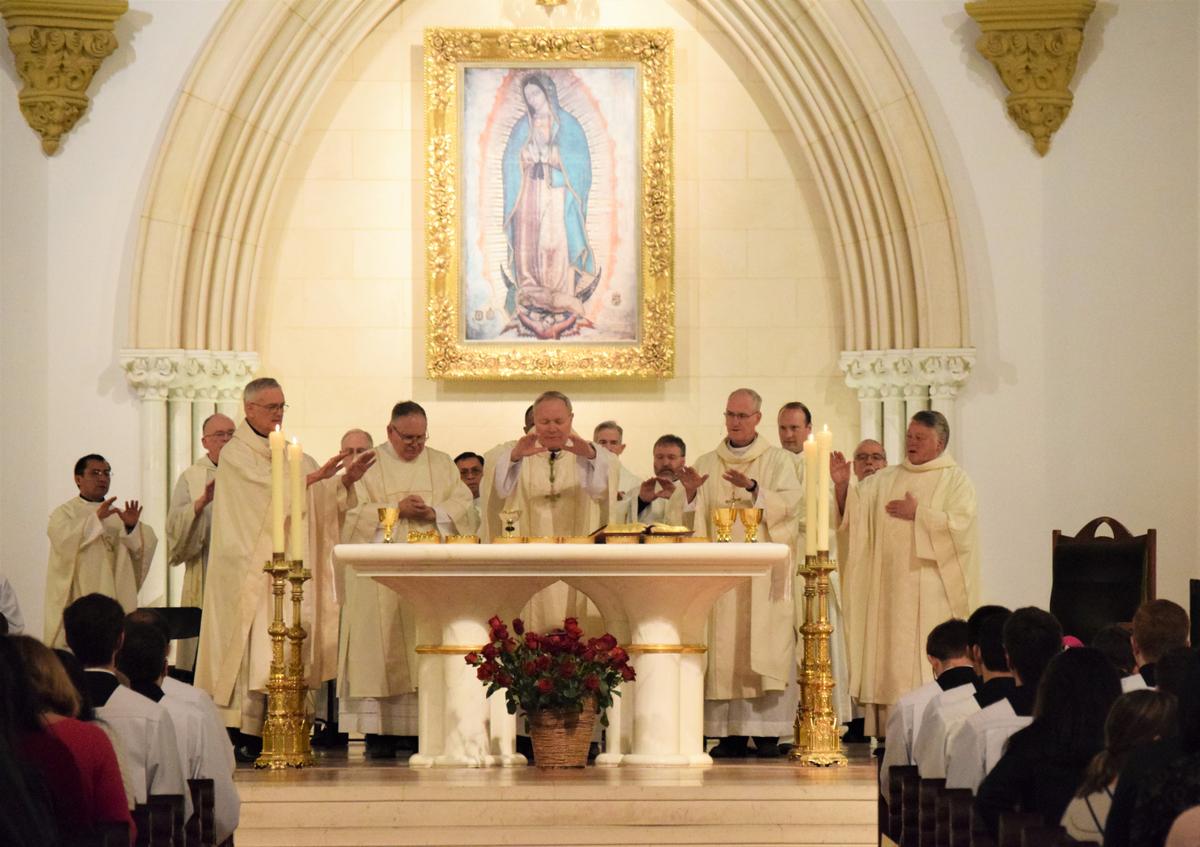 This year, the Roe Memorial Mass returned to its historical roots at the Cathedral Shrine of Our Lady of Guadalupe. With standing room only, Mass-goers filled the sanctuary and Grand Salon, flowing out into the halls, to begin the day with Our Lord. Principal celebrant Bishop Burns was joined by Bishop Greg Kelly, Abbot Peter Verhalen, and many more priests, deacons and seminarians.
Before Mass, nearly 100 people prayed at the Roe Memorial Rosaries outside the Southwestern and Planned Parenthood abortion facilities. Teens gathered downtown at St. Jude Chapel for a Youth For Life Rally featuring inspiring music and presenters, including Fr. Unachukwu, Director of SMU Catholic Center, and closing with Mass celebrated by Fr. Austin, before joining the thousands readying for the March.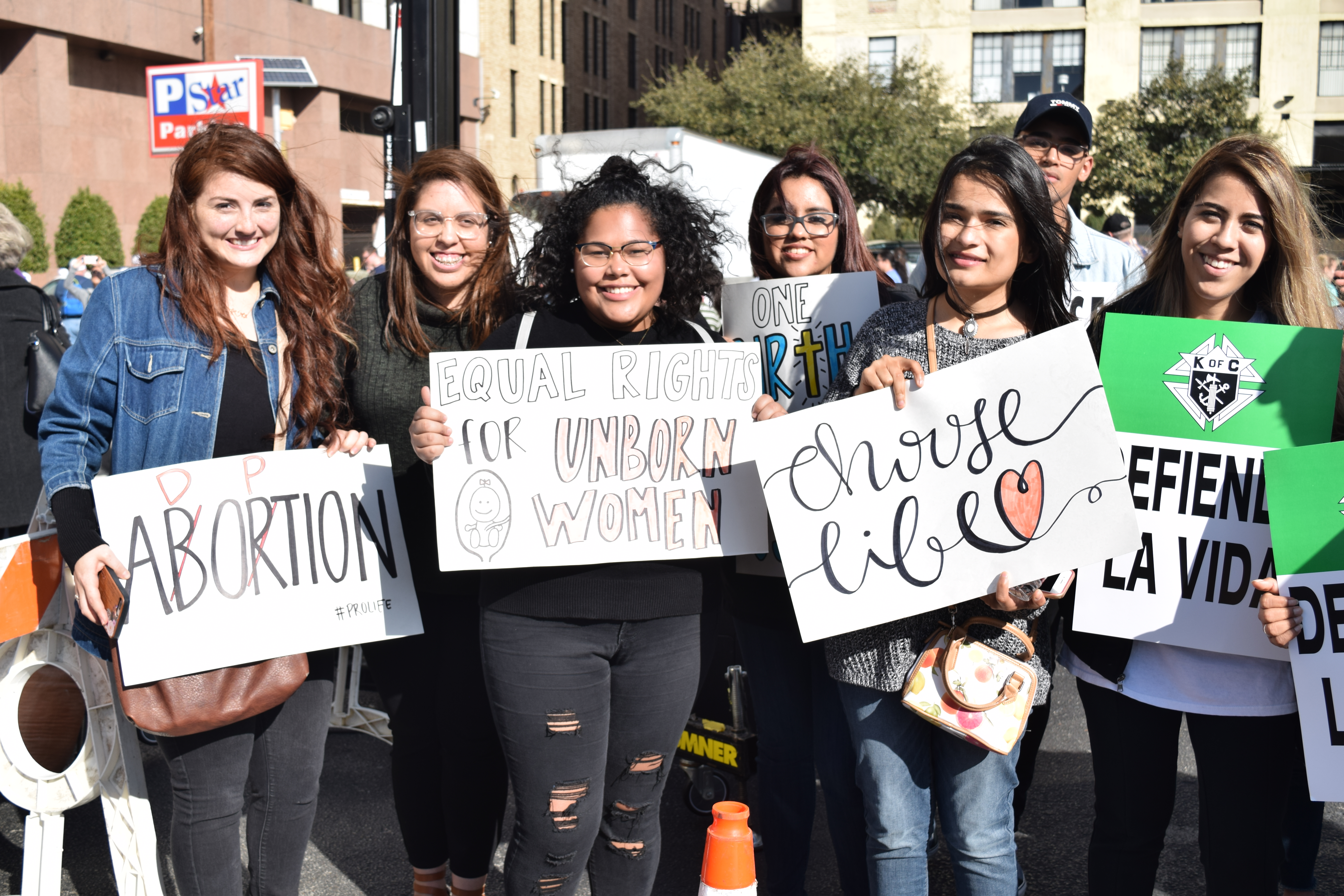 Families, groups, churches, and students marched through downtown Dallas to the rally outside the Earle Cabell federal courthouse where Roe v. Wade was first filed over 45 years ago. The rally opened with music by Anointed for Battle, followed by the inaugural address of Bishop Burns, rousing presentations by Deborah McGregor of CareNet Waco and popular Christian radio host Dr. Adam Dooley, and the beautiful testimony of Cristina Sanchez, who shared her healing journey with our Spanish-speaking attendees.
Emcee Terri Schauf, Respect Life Director for the Diocese of Fort Worth, closed the rally with a challenge that this event not be "one and done" for those in attendance, but rather just the beginning for a pro-life 2018! Let us remember that together each of our small steps are a huge LEAP for LIFE!
Thanks to everyone who helped make this an incredible day for life, including our event partners Texans for Life and the Respect Life Ministry of the Diocese of Fort Worth, as well as the Knights of Columbus and many volunteers whose generous assistance makes these events possible.
Despite increased attendance, the donations to offset the significant costs to put on this free event are down. If you did not have a chance to support the event, you still can here. Thank you!
Click here to view more pictures. Click here to watch the Roe Memorial Mass.
Mark your calendar for 2019 Roe Memorial Events on January 19, 2019