40 Days for Life
Plano Spring Campaign: February 14 - March 25
40 Days for Life is the largest internationally coordinated pro-life mobilization in history, helping people in local communities end the injustice of abortion through prayer and fasting, community outreach and peaceful vigil.
The next 40 Days for Life campaign is from February 14 - March 25. The closest participating campaign in the Diocese of Dallas is in Plano.* The Plano prayer vigil will take place in the public right of way outside
Planned Parenthood abortion referral facility
600 North Central Expressway, Plano, Texas
Please note: To avoid being towed, do not park or enter the business strip or parking lot where Planned Parenthood or the Atrium is located. Park on Executive Dr. then walk north along the grass to the vigil site. For a map with appropriate parking, click here.
Campaign events include:

Jan 13, 2018 9:00 AM Organizing Meeting, Upper Room (Room 208) of the Smyth Pastoral Center at St. Mark Catholic Church in Plano.

February 10, 2018 9:30 a.m. Kickoff Rally at Vigil Site outside Planned Parenthood Plano

March 3, 2018 9:30 a.m. Midway Rally at Vigil Site outside Planned Parenthood Plano

March 24, 2018 9:30 a.m. Closing Rally at Vigil Site outside Planned Parenthood Plano
For more information about the campaign and to sign up for the prayer vigil, click here.
Sponsored by 40 Days for Life - Plano.
*The Catholic Pro-Life Committee covers the Dallas abortion facilities in prayer and counseling throughout the year. If you are interested in offering prayer support or training to become a sidewalk counselor, please contact our Convert-to-Life/Sidewalk Counseling Director Joanne Underwood at or 469-767-5785. Visit prolifedallas.org/sidewalk for more information.

The CPLC is also sponsoring a Good Friday Pro-Life Stations of the Cross on Friday, March 30 from 12 p.m. to 1 p.m. at Southwestern abortion facility in English and at Planned Parenthood . abortion facility in South Dallas in Spanish. For more information and other pro-life opportunities during the Spring, visit prolifedallas.org/calendar..
Stay connected with 40 Days for Life Dallas:

"Like" 40 Days for Life-Dallas on Facebook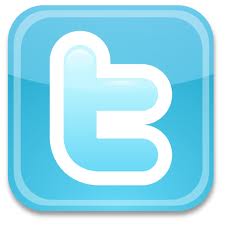 Follow @40DaysDallas on Twitter

Share in the daily 40 Days for Life-Dallas experience