Bus unloading: Buses may unload at the corner of Ross and Pearl in front of the Cathedral. (marked by star at bottom left of map below)
Bus Parking: Buses may park along Jack Evans St. between the service road
of Woodall Rodgers and Flora St, or on Flora St., east of Jack Evans (highlighted
in red on the map below) Please note: Buses must be "turned off" when parked.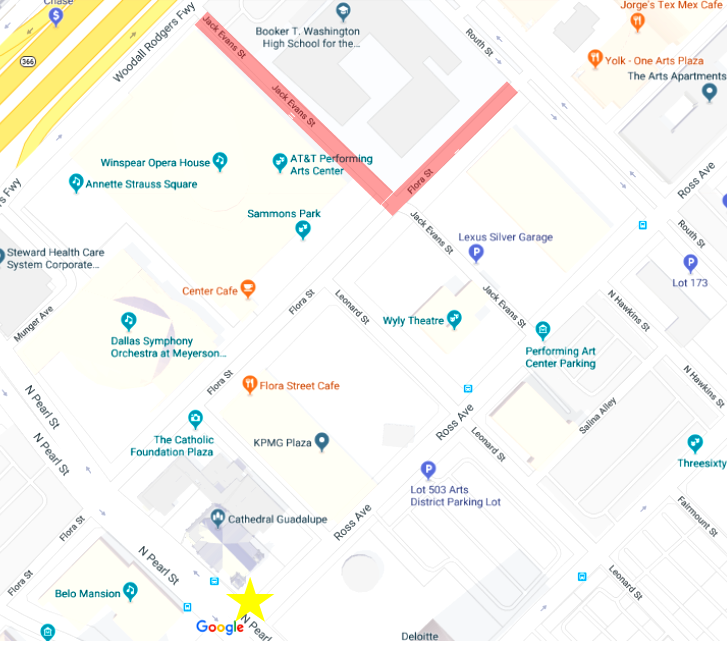 For questions or more information, please call Susan Platt at 214-392-7545 or email .