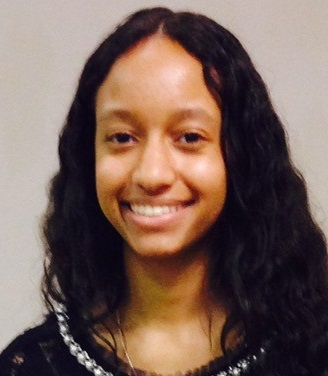 Congratulations to the 2016 Father Edward Robinson, O.P., Pro-Life Person of the Year is Brandy Hayes! Brandy is a Junior at Tyler Street Christian Academy in Dallas and a parishioner at St. Elizabeth of Hungary Catholic Church. Brandy received this honor in recognition for her courageous devotion to sharing the Gospel of Life beyond the security of home and parish to educate teens and support mothers in need.
Brandy's two-year journey began when she saw the pro-life film October Baby and then heard about a pregnant teen who had an abortion because she didn't know where to go for help. Brandy knew there were better options and help available. And she was inspired to find a way to share it! Encouraged by her family and parish catechetical leader to pursue her passion, Brandy created Project Hope for Teen Mothers as the basis of a Girl Scout Gold Award. A shining light in the darkness -- Brandy presented her project and persuaded Scout leadership that this was a critical need for teenage girls.
Brandy spent two months researching unexpected pregnancy, teen abortions and pregnancy resource centers. Then with the support of her parish and guidance of the Catholic Pro-Life Committee, Brandy organized a donation drive collecting over 3,000 items for moms served by Project Gabriel, White Rose Women's Center, and Birth Choice of Dallas. She also produced an online educational video and created and distributed a resource brochure for teens (available here). This project has become a foundation for ongoing evangelization, including most recently Brandy's presentation to a youth RCIA class.
We were honored to celebrate Brandy's passion for life at the 23rd Annual Bishop's Pro-Life Dinner.