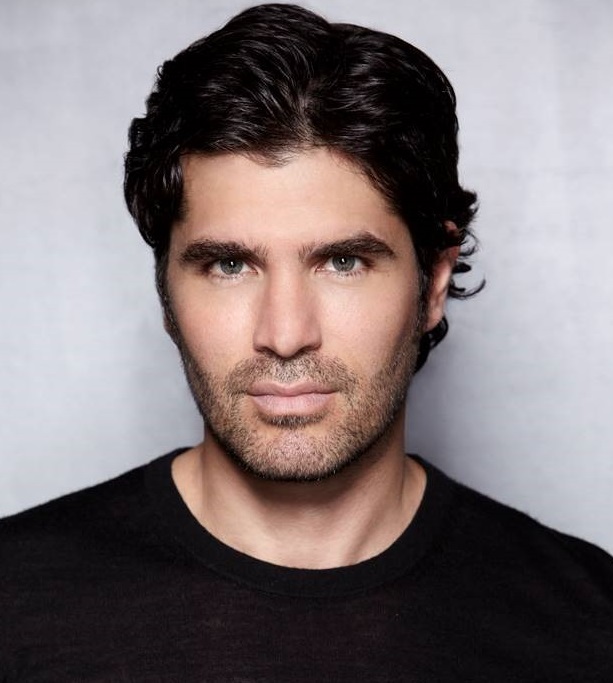 Born and raised in a tiny village in Northern Mexico, Eduardo Verástegui was the son of a sugar cane farmer. At the age of 18, he headed to Mexico City to pursue a career in entertainment which led to him touring the world as a pop singer to sold-out concerts, staring in five highly-rated "telenovelas" for Televisa (broadcast in over 19 countries), modeling for Calvin Klein and appearing opposite Jennifer Lopez in one of her most famous music videos. In 2001, Eduardo was "discovered" by a 20th Century Fox Executive and won the leading role in the studio's first-ever Latin driven film "Chasing Papi". Multiple appearances in popular American television series followed, including CSI: Miami and Charmed.
Referred to as the "Brad Pitt of Mexico", Eduardo was on the verge of major stardom in the United States when he experienced a transformation that redefined his career. After rededicating himself to his childhood faith of Catholicism, he found many of his career opportunities did not align with his beliefs. In hopes of making the kind of entertainment that would best serve those beliefs, he became a producer and director. He teamed with director Alejandro Monteverde and producer Leo Severino to form Metanoia Films, a company committed to projects that entertain, engage and inspire.
Eduardo's first film with his new production company was Bella, an independent film that tells the story of a young pregnant woman in desperate straits who finds unexpected support in a male co-worker played by Eduardo. This film celebrating the sanctity of life was critically acclaimed, winning the People's Choice Award at the Toronto Film Festival.
The second film produced by Eduardo released last April is Little Boy, which explores themes of faith and family through the story of a seven-year old boy and his attempts to bring his father home from World War II. The cast boasts two Oscar winners Tom Wilkinson and Emily Watson, as well as former Disney star David Henrie whose experience on the film inspired him to rededicate his own life to God.
In addition to Eduardo's commitment to create entertainment that inspires the public conscience, he is also very involved in charitable endeavors, including Manto de Guadalupe — a pro-life organization he established in Los Angeles with a worldwide outreach, offering pregnancy assistance for underprivileged Latina women and humanitarian relief to Mexico, Peru, Darfur and Haiti. Eduardo is also a member of the Papal Foundation, an endowment fund supporting the mission of the Holy Father.
In reflecting on the entertainment industry, Eduardo warns that the temptation to seek fame and fortune in Hollywood leads to emptiness. In his view, parents should not ask their children "what do you want to do when you grow up?" Rather, the question "should be 'What do you think God wants you to do when you grow up?' You start involving God in their lives since the beginning. 'What do you think God wants from you?' 'Have you ever thought about what is the mission which God has created you for?' If you keep asking that instead, how different everything would be."
Eduardo Verástegui brought down the house with his inspiring message at the 23rd Annual Bishop's Pro-Life Dinner.
The man behind Bella