Notre Dame de Paris
April 16, 2019
Who would have thought that Holy Week would have its beginnings with a fire in the Cathedral of Notre Dame? I thought we would be remembering St. Bernadette and her feast today (Her body is incorrupt). Or maybe thinking about Spy Wednesday, so called because it was the day Judas betrayed Jesus to the Sanhedrin.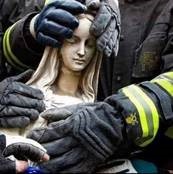 Behold Your Mother
Early pictures from Paris yesterday looked as though the entire cathedral would be destroyed. Last night, we saw pictures of people kneeling and praying in the streets of Paris and heard stories of great heroism, with Fr. Fournier, chaplain of the Paris Firefighters, rushing into the church to save the Blessed Sacrament and the Crown of Thorns. Police and firefighters formed human chains into the burning building to save relics and artwork.
This morning we could see that although there was tremendous damage, much was saved. The cross was still standing.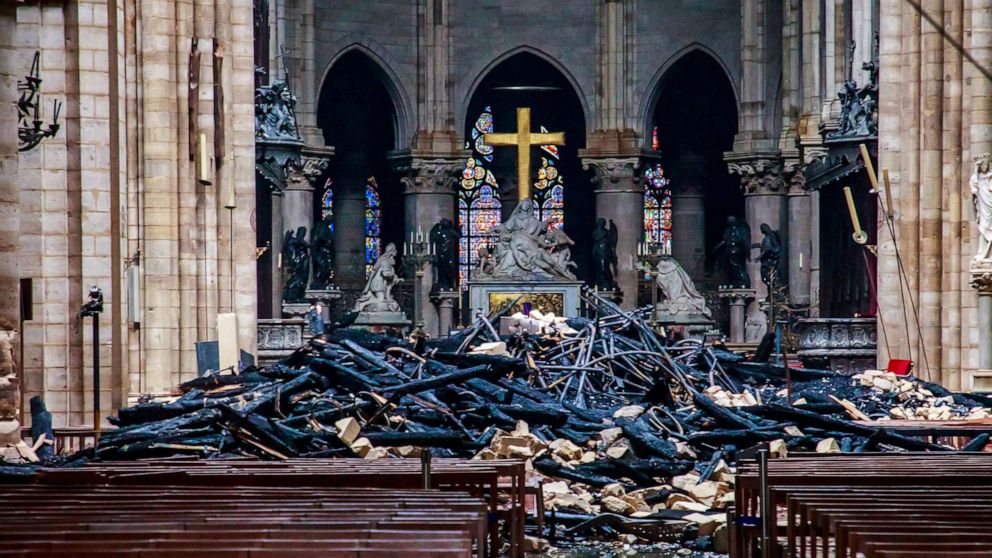 Please join us in the prayer written by Edward O'Neill Hoyt.
Our Lady of Paris,
Long have you watched over us
And we honor you, with prayers, with song, with holy shrines.
And though cracks upset foundations,
and stone may fall,
and wood may burn,
Still we build
Shrines in every land
Shrines in our homes
Shrines in our hearts, which no flame can touch
As we bless and love each other as you have loved us.
As we see our shrine to you engulfed in flame
Let us remember what is permanent
And though smoke may rise to the sky
May every heartfelt prayer breathed through trembling lips
That has ever echoed off the walls of your great cathedral
Rise higher still
And reach the heart of God.
Notre-Dame de Paris, pray for us.
Amen
Blog post by Prayer and Community Outreach Director Susan Platt
Tags: Notre Dame
Add Comment:
Would you like to be notified when a comment is added?