2020 Roe Memorial & North Texas March for Life
SAVE THE DATE:
2021 Roe Memorial Events on January 16 (more details Here)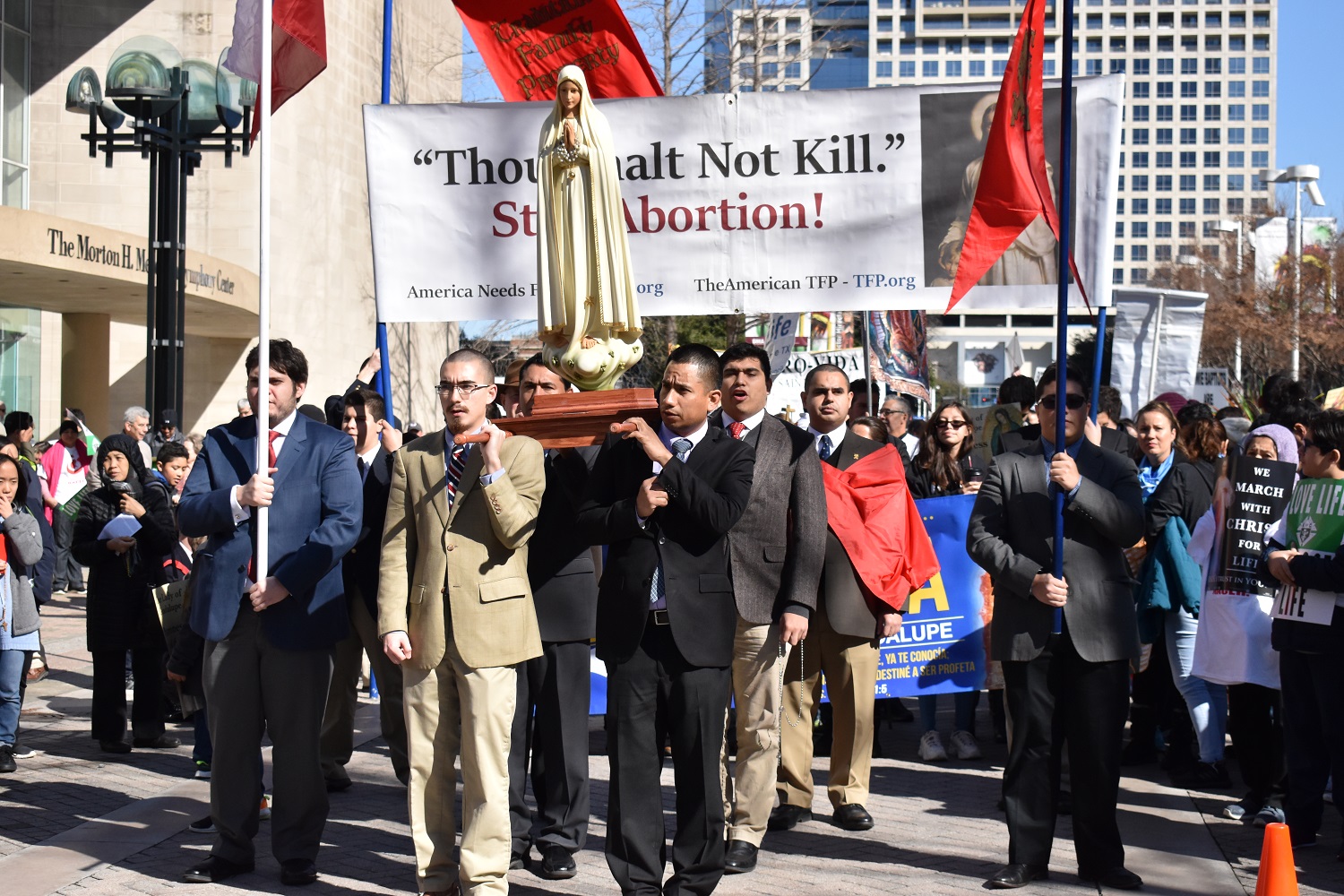 On January 18, 2020, thousands of North Texans prayed and marched for truth -- the transcendent truth that life is sacred regardless of cultural shifts or political winds. With standing room only, Mass-goers filled the Cathedral to begin the day with Our Lord. Principal celebrant Abbot Verhalen was joined by Fr. Stephen Biershenk, and many more priests, deacons and seminarians.
Before Mass, 140 people prayed at the Roe Memorial Rosaries outside the Southwestern abortion facility and Planned Parenthood abortion facility. Over 250 teens and their families gathered downtown at St. Jude Chapel for a Youth For Life Rally featuring inspiring presenters, including Dr. Irene Alexander, University of Dallas, on witnessing to the truth in our culture, and a personal testimony on abortion pain from a Project Joseph retreatant,, with a performance by Dave More Music, and a closing Mass celebrated by Fr. Fergal Ó Dúill LC.
At the Cathedral's Mass, Abbot Verhalen delivered an inspiring homily reflecting on how we can gain wisdom from the Blessed Mother's proclamation of thanksgiving amidst uncertainty.
Life is tough, the innocent suffer. Our government passes laws that are beyond understanding. Yet in the midst of all of this confusion, Lord be it done to me according to your word. And I say, my soul proclaims the greatness of the Lord daily, moment by moment within the day, so that men and women see you and me, and they see a witness, following the example of our Blessed Mother, to thanksgiving."

- Abbot Verhalen, Roe Memorial Homily
Watch the Homily (Minute 41:22)
Following the morning's events, families, nearly 10,000 faithful marched through downtown Dallas, led by the Bishop Lynch High School in memory of their recently passed classmate Reese Termulo. The march culminated in the rally outside the Earle Cabell federal courthouse where Roe v. Wade was first filed 50 years ago.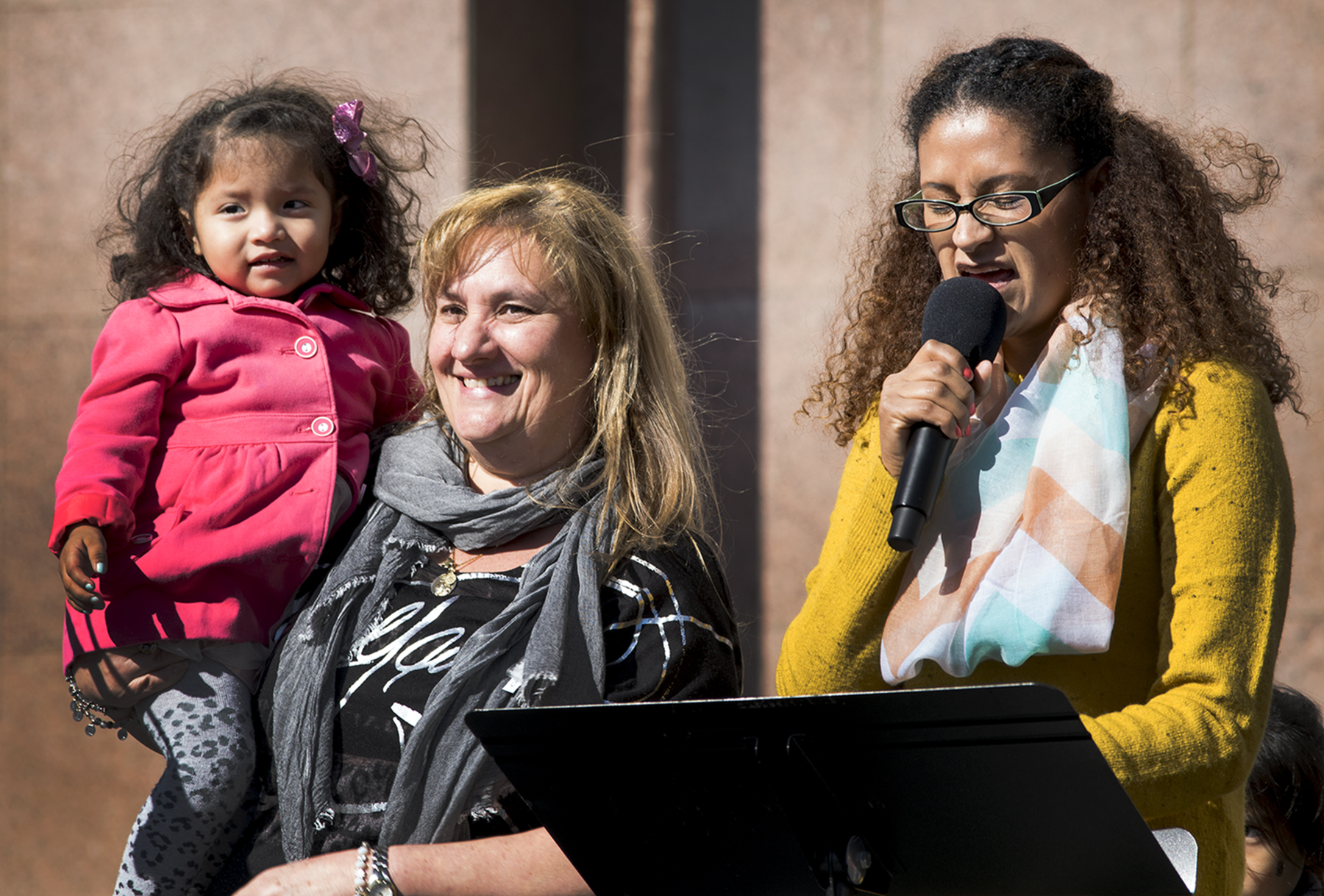 The rally began with music by Christ for the Nations, followed by an opening prayer by Fr. Zach Webb from the Holy Trinity Seminary, and powerful testimonies by Project Gabriel Mom Adriana Moreno, Jen Dansby from Project Rachel Healing Ministry, and abortion survivor Claire Culwell, with a closing benediction by Rev. Bruce Edwards of Gateway Church.
Emcee Kyleen Wright, President of Texans for Life, closed the rally with an invitation to everyone to visit the Pro-Life fair following the March and consider how they can get more involved. It takes all of us to build and sustain a Culture of Life in North Texas!
Thanks to everyone who helped make this an incredible day for life, including our event partners Texans for Life and the Respect Life Office of the Diocese of Fort Worth, as well as the Knights of Columbus and many volunteers whose generous assistance makes these events possible.
As the size of these events grows in size, so do the costs. Your support to offset these expenses is greatly appreciated. If you did not have a chance to give at the event, you still can. Thank you!