Open Wide the Doors of Advent!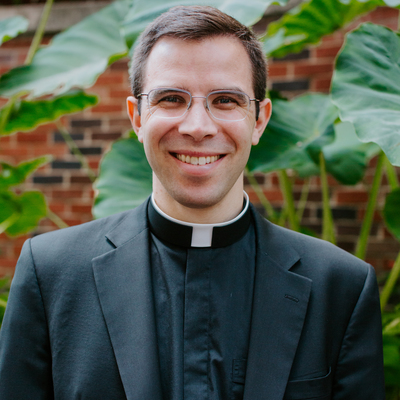 Join us for a special program that will be livestreamed as part of the Christ Child Christmas Market on Saturday, November 21, at 10:30 a.m., featuring
a reflection on Advent and Family by Fr. Wade Bass of SMU Catholic Campus Ministries,
a moving testimony by a Project Gabriel mom transformed by YOUR support, and
emceed by Fox Sports Anchor John Rhadigan.
Complete the registration form below for a chance to win a "door prize" -- one of four beautiful, handmade wreaths!
On the day of the event, we will email/text you a link to watch this special Advent program and have it available to watch at www.prolifedallas.org/Market.
---

¡El sábado 21 de noviembre, estrenaremos un programa especial (en inglés y español) de Adviento en línea a las 10:30 a.m., incluyendo una reflexión del P. Wade Bass y las Madres inspiradoras de Proyecto Gabriel que han transformado sus vidas gracias a su generosidad!

Todos los inscritos para el programa de Adviento serán elegibles para ganar un premio de "entrada", una de las cuatro hermosas coronas.

---

REGISTER
Online registration is now closed.
You can tune into the program here on November 20 at 10:30 a.m.