Join us for our thirteenth annual Christ Child Christmas Gift Market & Luncheon on Saturday, November 17 at the Doubletree Hotel in North Dallas (near the Galleria Mall).
This festive event will benefit the Catholic Pro-Life Committee and local Catholic maternity homes Bella House and Mater Filius.

Online reservations to open summer 2018.
2017 Christ child luncheon photos



Shop the Market!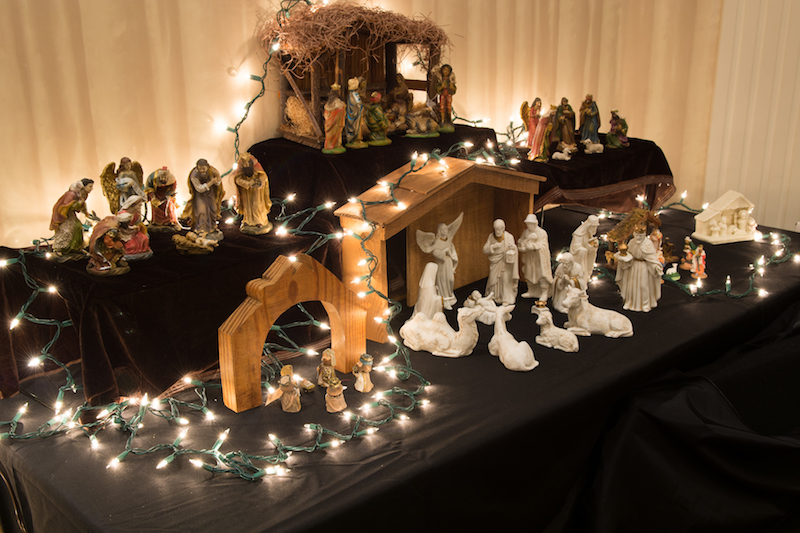 Our unique market offers a large selection of beautiful religious and Christmas items for home décor and gift-giving, a Cook's Nook Shoppe of homemade foods, gifts for children and friends, and a book sale of vintage/gently used religious and children's books -- all at great prices!
The Gift Market will be open to the public with free admission from 9:00 a.m. - 3:00 p.m. (additional hour!)
Shopping opportunities will also include a Silent Auction, a raffle for fabulous prizes, as well as unique holiday centerpieces and table decor for sale. The silent auction will be open from 9:00 a.m. – 1:30 p.m.

Are you interested in being a vendor in the market? If so, please contact JoAnn Murray at joannmurray@verizon.net.



Enjoy the Luncheon!
The luncheon, for which reservations are needed, is from 11:30 a.m. - 1:00 p.m. The program will include the always-moving ceremony honoring special Gabriel Moms from the transformative GEMS program. Please invite your husbands, friends and families to attend to enjoy this special event.