Join us for our twelfth annual Christ Child Christmas Gift Market & Luncheon on Saturday, November 18 at the Doubletree Hotel in North Dallas (near the Galleria Mall).
This festive event will benefit the Catholic Pro-Life Committee and local Catholic maternity homes Bella House and Mater Filius.
Check out pictures from last year
Shop the Market!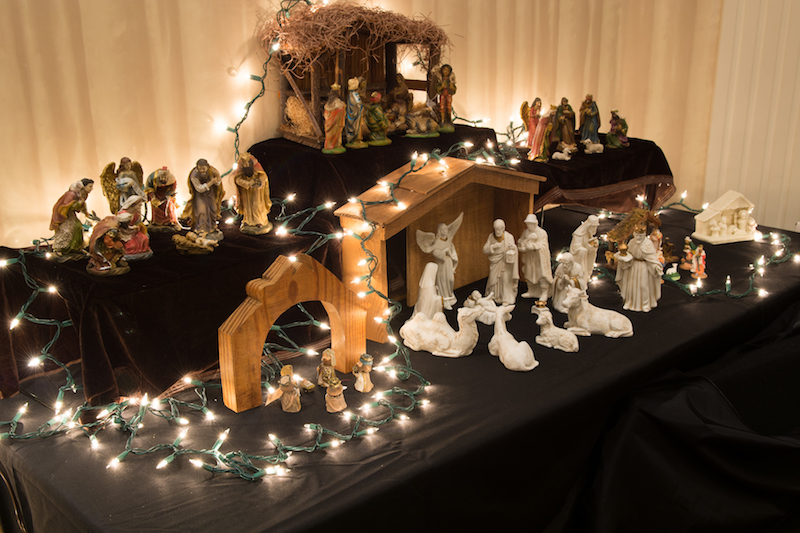 Our unique market offers a large selection of beautiful religious and Christmas items for home décor and gift-giving, a Cook's Nook Shoppe of homemade foods, gifts for children and friends, and a book sale of vintage/gently used religious and children's books -- all at great prices!
The Gift Market will be open to the public with free admission from 9:00 a.m. - 3:00 p.m.
Shopping opportunities will also include a Silent Auction, a raffle for fabulous prizes, as well as unique holiday centerpieces and table decor for sale. The silent auction will be open from 9:00 a.m. – 1:30 p.m.
Are you interested in being a vendor in the market? If so, please contact JoAnn Murray at joannmurray@verizon.net.
Enjoy the Luncheon!
The luncheon, for which reservations are needed, is from 11:30 a.m. - 1:00 p.m. The program will include the always-moving ceremony honoring special Gabriel Moms from the transformative GEMS program. Please invite your husbands, friends and families to attend to enjoy this special event.
More information and luncheon reservations coming soon!