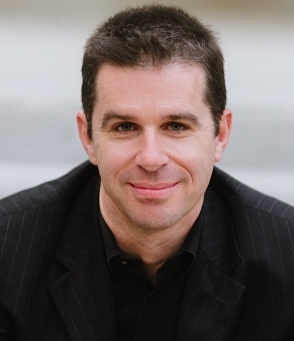 Patrick Coffin is a national speaker, author, apologist and the host of Catholic Answers Live, the top-rated Catholic radio show in America heard on over 350 stations.
He has a passion for communicating the teachings of the Church in a way that scratches people where they itch, whether it's providing the tools for effective apologetics, explaining the heavenly beauty of the Eucharist, defending Catholic sexual ethics, or helping his listeners understand the workings of the media. On his radio show, he has interviewed religious scholars and leaders, popular authors, presidential candidates, actors, musicians, professional athletes and scores of others.
A former stage actor, Patrick has appeared on the FOX Channel, Comedy Central, One America News, The Sun News Network (Canada) and is a frequent guest on EWTN. As a writer, his work has appeared in National Review Online, Inside the Vatican, The National Catholic Register, St. Austin Review, New Oxford Review, The Catholic World Report and others. His first book is titled Sex Au Naturel: What It Is and Why It's Good For Your Marriage, with a Foreword by Peter Kreeft. Patrick is also the co-founder of Immaculata Pictures, an indie film company.
Born in Halifax, Patrick Coffin holds advanced degrees in philosophy and theology from McGill University in Montreal and Franciscan University of Steubenville. He lives in San Diego, CA with his wife whom he lovingly dubs his "Peruvian queen" and their two "Inca princesses". Patrick blogs at www.patrickcoffin.net.