We are so grateful to Michael and Barbara Weller who served as this year's Honorary Chairs for the 22nd Annual Bishop's Pro-Life Dinner on April 18, 2015. Below is a message they shared before the dinner about why this role in support of the life-saving ministries of the Catholic Pro-Life Committee was so important to them. Thank you Mike and Barbara!
About Mike and Barbara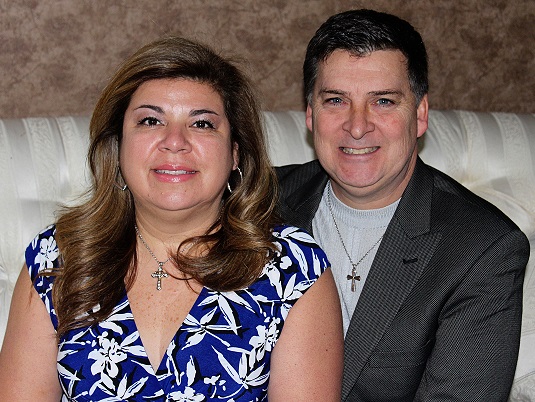 Mike and Barbara are parishioners of St. Ann, Coppell and have two sons, Eric (14) and Aidan (12), whom they adopted in 2007. In 2011, the Wellers attended their first Bishop's Pro-Life Dinner. During the event, the words of keynote speaker Carl Anderson and the slideshow picture of Texas' oldest abortion facility, Fairmount, being razed in uptown Dallas seared Mike's heart with the understanding that "this is not our parent's battle – it's ours."
Since that dinner the Wellers have been engaged supporters of the CPLC. We are so thankful for the Wellers' leadership role and blessed by their service at this year's dinner to help save babies, support families and offer healing to those suffering from a.