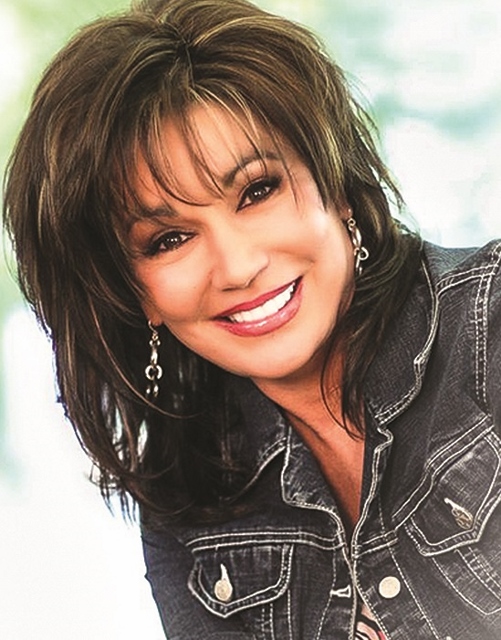 Kathy Troccoli is an award-winning singer, songwriter, producer, speaker and author of several books. It is this diversity of talent and the circumstances in her life that make her a one-of-a-kind entertainer.
A highly sought-after performer, Kathy has appeared before millions at various national and worldwide performing venues. Her career as a Christian and inspirational recording artist has spanned three decades, highlighted by 17 number-one radio hits, 19 Dove Award nominations, 2 Dove Awards, and 3 Grammy nominations. Her soulful vocals and passionate stylings resonate across generations. She is known to belt out a song with a Judy Garland flare as well as croon simple ballads with the velvet touch of a Norah Jones.
Kathy has allowed both successes and trials to shape her over the years, equipping her for a multi-faceted career. She is charmingly raw and funny, and her unique way of candidly sharing in between her songs captivates the hearts of her audiences. Without facades or clichés – Kathy shares a message of hope grounded in the truths and promises of the Gospel. Her songs beautifully encapsulate her message like an exclamation point at the end of a passionate statement.
For almost as long as Kathy has been making music, her heart has been making the rounds at a number of humanitarian organizations, including founding A Baby's Prayer Foundation, a ministry that raises money and creates resources for pro-life organizations. She has also frequently participated in events for Chuck Colson's Prison Fellowship Ministries; supported His Touch Ministries -- a Houston-based AIDS organization; and served as an advisory board member for the cutting edge Catholic youth ministry Life Teen.
Kathy has also penned several books including the bestselling Falling in Love with Jesus bible study series co-authored with Dee Brestin, as well as Living in Love and Forever in Love with Jesus, Spaghetti for the Soul co-authored with Ellie Lofaro, Am I Not Still God?, Live Like You Mean It, and My Life Is In Your Hands.
Kathy is ever expanding her outlook and outreach to touch the hearts of all those around her. To encounter her is to be encouraged, motivated and inspired.