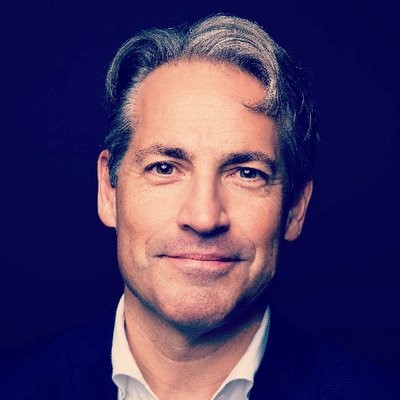 Dubbed the "witty ambassador for faith in public life," Eric Metaxas is a compelling, counter-cultural voice dominating multi-media across the globe.
He is a New York Times bestselling author whose books range from insightful biographies to touching children's stories to popular apologetics. Eric's literary work has appeared in The New York Times, The New Yorker, The Washington Post, Christianity Today, and National Review.
He is the host of the Eric Metaxas Show, a nationally syndicated radio program heard in more than 120 cities around the U.S. Eric has been featured as a cultural commentator on CNN, MSNBC, and The Fox News Channel, and been interviewed on several radio shows, including NPR's Morning Edition, Talk of the Nation, and shows hosted by Hugh Hewitt, Bill Bennett, and Alan Colmes.
Eric speaks to thousands around the U.S. and internationally each year, including keynoting the 2012 National Prayer Breakfast, and most recently, speaking at the 2017 National March for Life Rally in Washington D.C.
In 2011, Eric Metaxas was the 17th recipient of the Canterbury Medal awarded by the Becket Fund for Religious Freedom. In September 2013, Eric and his wife Susanne were jointly awarded the Human Life Review's "Great Defender of Life Award."
Eric was born in New York City in 1963, grew up in Danbury, Connecticut, and graduated from Yale University. He now lives in Manhattan, New York with his wife and daughter.
Eric Metaxas on the Culture and Religious Liberty
The Daily Signal