Special guest speaker:
Christina Bennett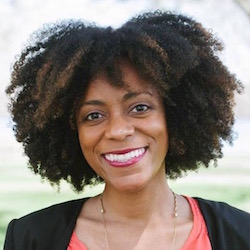 Christina Bennett has been active in the pro-life movement for fifteen years. After graduating college with a degree in Business Communications, she followed God's call to move to Washington D.C.
She became a prayer missionary at the Justice House of Prayer and Bound 4 Life for the ending of abortion. After three years in D.C., she continued her work as a prayer missionary at the International House of Prayer Atlanta. After six years of full-time ministry, she began writing for Live Action News.
In addition, her writing has also been featured in Life News, Charisma and LifeSite News. Christina is a member of the National Black Pro-Life Coalition and she served four years as a Client Services Manager at a CareNet affiliated pregnancy center. She has shared her personal testimony of being nearly aborted with thousands across the country, including at the National March for Life, the historic, ALIVE in New York event, and during her appearance before the U.S. Congress.
Christina currently works as the Communications Director for the Family Institute of Connecticut, and as Chair of Pro-Life Voices for the President. She is a devoted wife, stepmother and a licensed Christian minister.