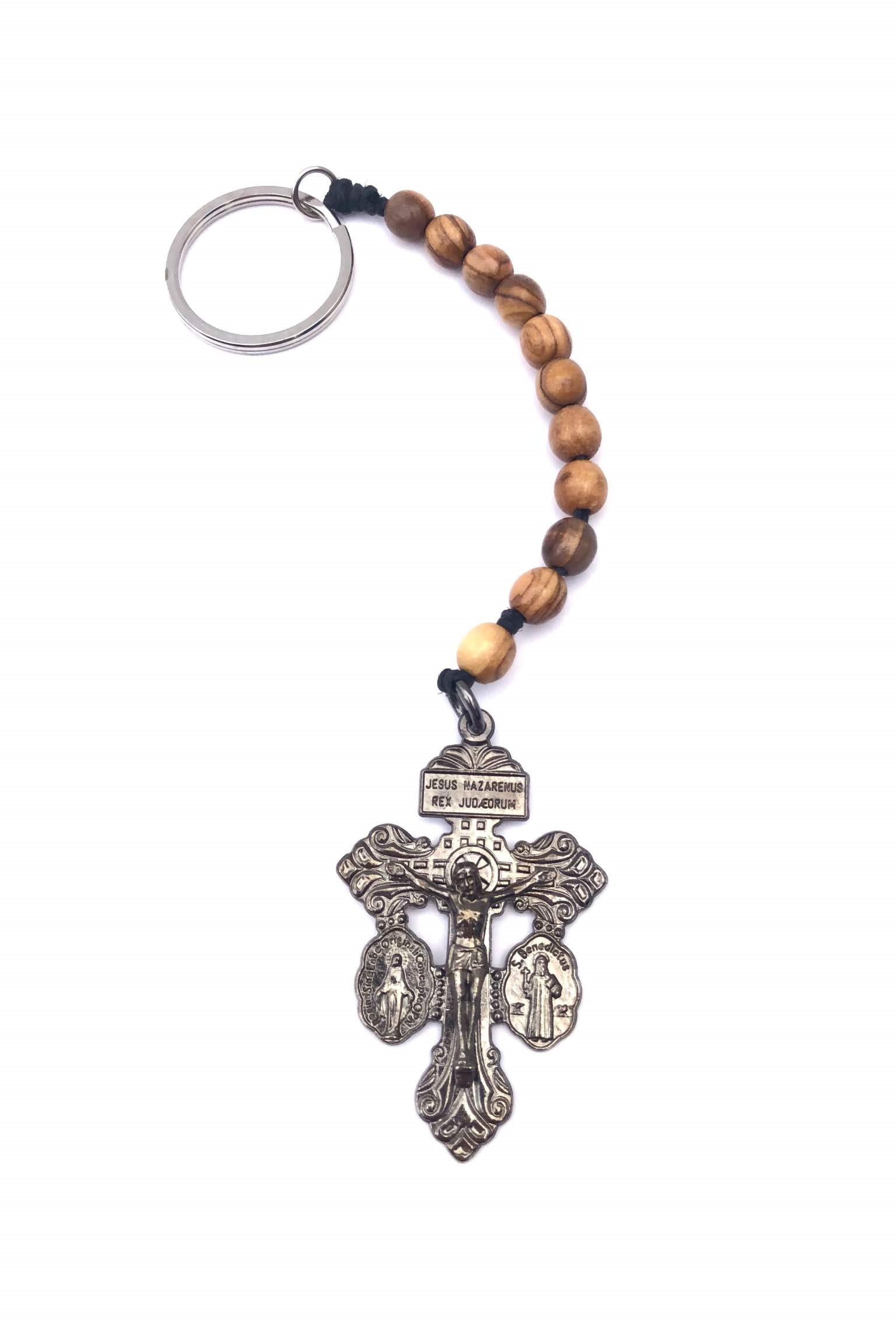 Father's Day Exclusive! (Temorarily Sold Out)
Pardon Indulgence Crucifix Chaplet Keychain - $40
This medal combines the three most powerful sacramentals of the Catholic Church – the Pardon Indulgence Crucifix, the Miraculous Medal, and the St. Benedict Medal – into one highly detailed piece. Carrying the indulgence granted in 1905 by Pope St. Pius X, this crucifix is a favorite of hospital and nursing home ministers as they let the patient hold the blessed* medal while they pray with the sick. The keyring is attached with a chaplet of olive wood beads from Bethlehem. The keychain, handcrafted by Soul Sisters Creations, will also include precious feet.
*Items are not previously blessed.
Purchase includes priority shipping. Gifts ordered by noon on June 16, should arrive in advance of Father's Day.
Order the perfect pro-life gift for a birthday,
confirmation or graduation, or just for you!
With a donation of $50, you will receive pro-life jewelry hand-crafted by Soul Sisters Creations Jewelry and support the life-saving ministries of the Catholic Pro-Life Community. Please complete the form below to order your jewelry. (Priority shipping is included for an additional $5.)
Choose to receive (A) two pairs of earrings OR (B) four bracelets OR (C) one necklace.
All pieces include precious feet charms. PLEASE NOTE: Pictures are samples only; colors and design may vary.
Donations in honor or memory of a loved one may also be made here. The Catholic Pro-Life Community will remember the special person you honored in its daily works and prayers, as well as at the daily Mass offered for its intentions. We will also notify honored recipients of your generosity at your request.