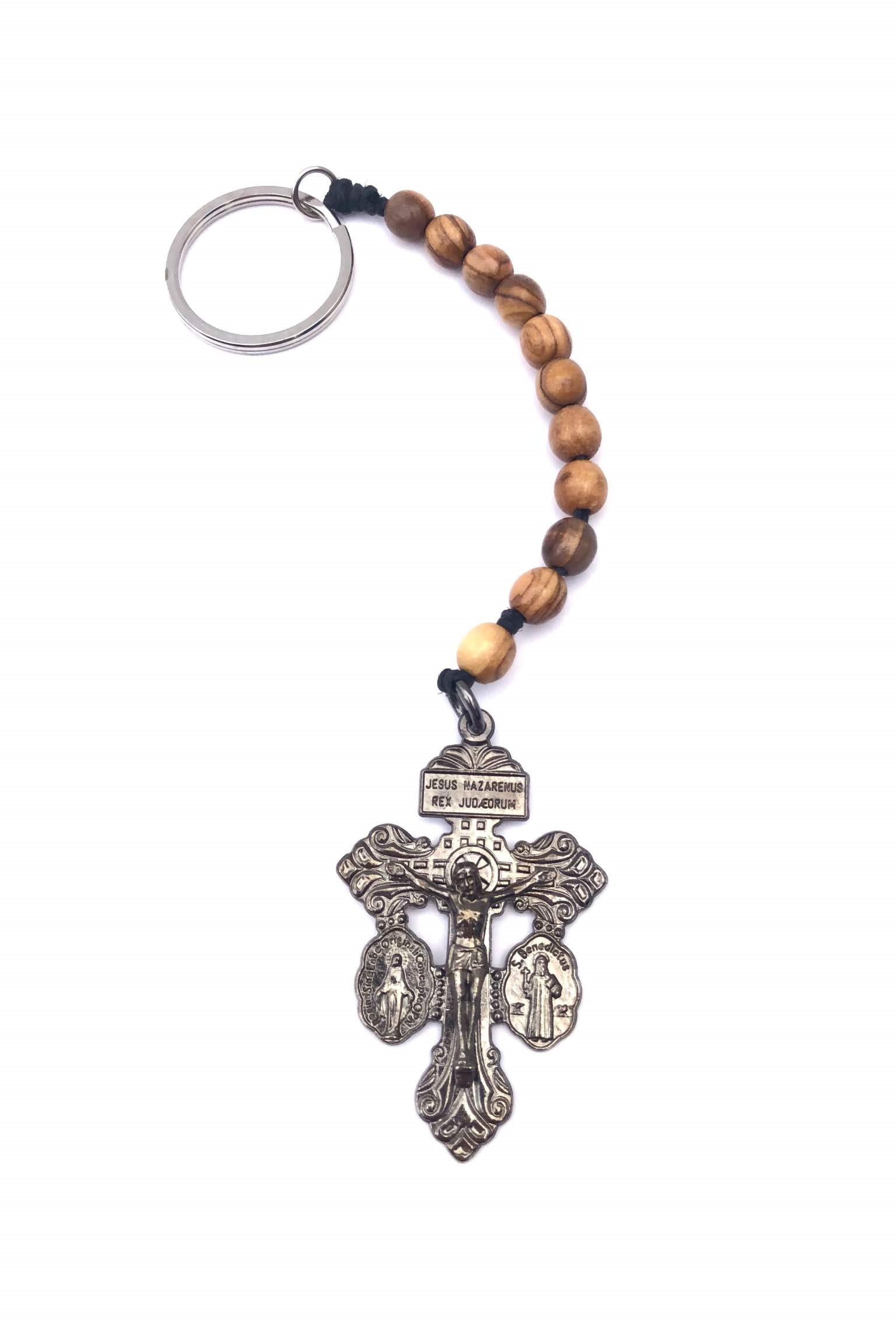 Father's Day Exclusive!
Pardon Indulgence Crucifix Chaplet Key Chain & E-Card - $40
Sometimes known as the 'triple threat,' this medal combines the three most powerful sacramentals of the Catholic Church – the Pardon Indulgence Crucifix, the Miraculous Medal, and the St. Benedict Medal – into one highly detailed piece. Carrying the indulgence granted in 1905 by Pope St. Pius X, this crucifix is a favorite of hospital and nursing home ministers as they let the patient hold the blessed* medal while they pray with the sick. The key ring is attached with a chaplet of olive wood beads from Bethlehem. The key chain, handcrafted by Soul Sisters Creations, will also include precious feet.
Purchase includes priority shipping. Gifts ordered by noon on June 17, should arrive in advance of Father's Day. The e-greeting for all Father's Day orders will be sent by June 20.