Terri's Day
Friday, March 31, 2023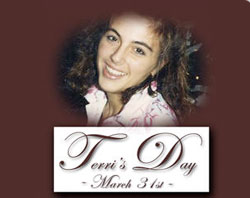 español
This year marks the 16th Anniversary of the death of Terri Schiavo who was killed by court-ordered dehydration in 2005.
The Terri Schiavo Life & Hope Network upholds human dignity through service to the medically vulnerable. It expresses this mission through public advocacy of essential qualities of human dignity – which include the right to food and water, the presumption of the will to live, due process against denial of care, protection from euthanasia as a form of medicine, and access to rehabilitative care – as well as through 24/7 Crisis Lifeline service to at-risk patients and families.
For more information, please visit lifeandhope.com.
Sponsored by The Terri Schiavo Life & Hope Network.