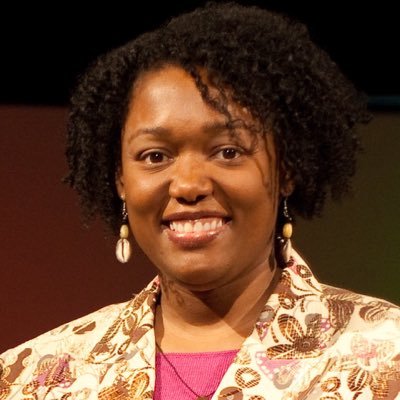 Gloria Purvis is the host of the popular, EWTN radio show, "Morning Glory;" creator of the EWTN television show, "Authentically Free at Last;" and editor of the African American Catholic Youth Bible. Gloria's no-nonsense discussions of the faith, focusing on life and family, have gained her national attention. In 2017, she moderated the National Convocation of Catholic Leaders with Bishop Burns serving as emcee.
Gloria currently serves as a board member for the Northwest Pregnancy Center and Maternity Home in Washington, D.C.; on the Advisory Board for the Maryland Catholic Conference's Respect for Life Department; and as chairperson of Black Catholics United for Life, seeking to increase the size and strength of active Black Catholics participating in the pro-life movement. She previously served as a sidewalk advocate praying outside abortion facilities, a Natural Family Planning educator, a Pre-Cana team member, and on the Pastoral Council for the Archdiocese of Washington, D.C.
Gloria especially enjoys speaking to young people about the truth and has done so at many conferences as well as on television, including EWTN's "Life on the Rock" with Father Francis Mary and ABC's "World News Tonight" with Peter Jennings. Before joining EWTN, Gloria Purvis graduated from Cornell University with a Bachelor's of Science in Human Development and Family Studies, and worked for more than a decade in the mortgage and finance industry. Gloria is married and blessed with a daughter, Lourdes Grace.
In Gloria's own words, she is "a straight no chaser kind of lady." You can check out Gloria's compelling style and commitment to the truth in the video below. We are excited to hear her inspiring perspective on life, family and the culture.
"Gloria Purvis: The HHS Mandate is Anti-Woman"
Catholic Information Center