Endorsement
by Bishop Kevin Farrell

October 1, 2008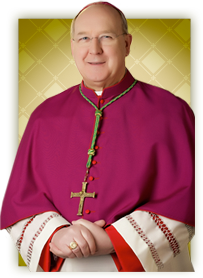 My Brothers and Sisters in Christ,

Nurturing a Culture of Life in our community is of the utmost importance. That is why I wholeheartedly endorse the presentations offered by the Catholic Pro-Life Committee of North Texas (CPLC).
The Catholic Pro-Life Committee is the Respect Life Ministry of the Diocesis of Dallas. Its education programs, offered for youth and for adults , instill a profound respect for human life form conception to natural death, empowering our youth and adults with the knowledge necessary to face critical issues of our day and counter the culture of death that is saturating our society. They are also critical in assisting our youth with support and encouragement in leading a chaste lifestyle.
As Bishop of Dallas, it is a top priority for me that the human life be nurtured, protected, and defended in our Diocese. Working together to build a new culture of life, I urge you to call the CPLC today and schedule on of their life-affirming presentation for your school or organization.

Faithfully in Christ,

Most Reverend Kevin J. Farrell, D.D Bishop of Dallas
Letter in PDF