Congratulations to Fr. Edward Robinson, O.P., 2019 Pro-Life Persons of the Year Randy Le Grand and James Widman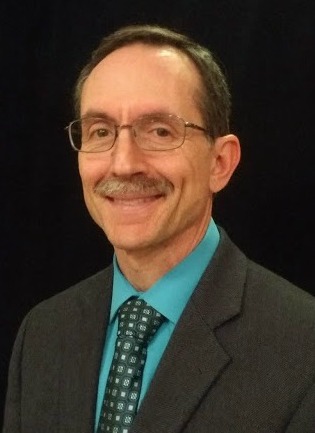 About Randy Le Grand
Randy's commitment to the pro-life cause began over thirty years ago when his wife, Marie, was looking for abortion alternatives for a friend. After finding help from White Rose Women's Center with the support of CPLC sidewalk counselors, Marie and Randy joined Bishop Grahmann in prayer outside Dallas abortion facilities and began bringing their children to the White Rock Hike for Life (then 10-miles long!).
Since then, Randy has served as the Pro-Life Program Director for Knights of Columbus Council 6065, helping collect baby goods and fundraising for local pregnancy resource centers. Randy has also led 40 Days for Life campaigns outside the Plano Planned Parenthood abortion referral facility and volunteered for the CPLC's Speakers Bureau and as a youth chaperone. Coming full circle from his first days at a Hike for Life with his family, he now serves on the Hike for Life Board of Directors, co-coordinating the Hike at John Paul II High School.
In his words, he and his family saw the pro-life "fight as our fight. We've been involved ever since." We at the Catholic Pro-Life Committee are excited to honor Randy's service at the Bishop's Pro-Life Dinner. Randy shares this honor with his wife Marie, and six children, Raymond, Roland married to Carolyn, Ryan married to Marta with a 5-month-old daughter Lucy Marie, Richard, Robert, and Rory.
---

About James Widman
James felt called to the pro-life movement after hearing a presentation on the dangers of Planned Parenthood to our youth. He joined his parish pro-life ministry and Knights of Columbus Council 11716, where he serves as Pro-Life Director. James became the coordinator of the first Hike for Life in Plano, and continued in partnership with Randy LeGrand, raising funds for local pro-life ministry over the last ten years. James also serves as Vice President of the Hike for Life Board.
In addition to his parish and council service, James has supported the Catholic Pro-Life Committee, in particular our events such as the Roe Memorial Mass, March for Life and the annual Bishop's Pro-Life Dinner. Indeed, it was after a Roe Memorial Mass when James accepted the invitation of one of the speakers to pledge at least one hour every month to pro-life work. He has no doubt surpassed that challenge!
In James's words, "I know that the pro-life message is not always a popular or welcome topic, even among Christians, but we must stand up for what is moral, for the laws of nature and of God." We are blessed to honor James's commitment at the Bishop's Pro-Life Dinner. James shares this honor with his wife Arda, his son Jimmie and daughter-in-law Crystal.