Summer Internships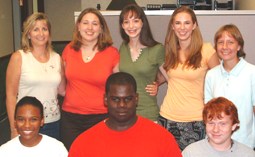 Every year, the Convert-to-Life Ministry of the Catholic Pro-Life Committee offers several paid summer internships for older high school and college students interested in sidewalk counseling.

Dozens of men and women have gone through our summer internship program and gone on to teach others how to sidewalk counsel.

One of our former summer interns went on to train more than 600 students at the college he was attending. Another summer intern helped create a sidewalk counseling training manual for 40 Days for Life and is now a campaign strategist with the national 40 Days for Life team!

If you are interested in the summer internship program and are in high school or college, we'd love to hear from you!

For more information, contact .