Learn to Save a Life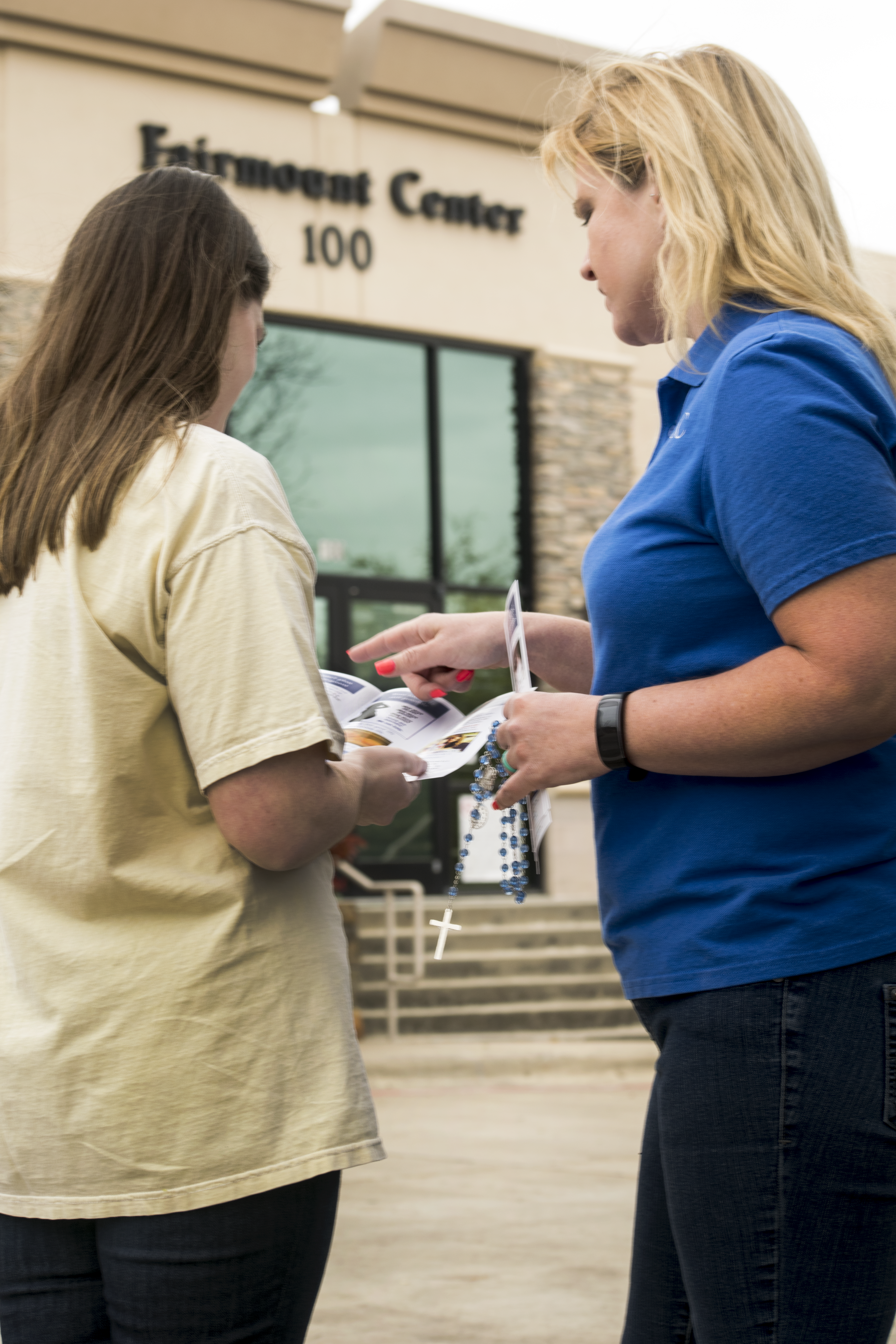 Come and help the Catholic Pro-Life Community be instruments to save lives! Every day that the 3 Dallas abortion facilities are open, we have missionary sidewalk counselors out on the sidewalks in front of these abortion facilities to offer hope, healing, and alternatives to abortion to the women and men who have appointments to go in.
Cooperating with the grace of God, our trained sidewalk counselors have helped save more than 9,000 babies since 1997. That's about one baby each day, and we hope to help save many hundreds of lives again this year. But we greatly need your help!
You can be trained to become a sidewalk counselor or a prayer partner, a person who comes to peacefully pray while the counselor is working. It is the combination of work and prayer that makes this activity so successful.
The training utilizes the method developed by Msgr. Phillip Reilly, the founder of the "Helpers of God's Precious Infants," which has witnessed the closing of 22 abortion centers in the New York area.
If you are a college student 18+ interested in defending life as a sidewalk counselor, multiple paid internships are available each summer. Click here for more info.

The Catholic Pro-Life Community has trained hundreds of men and women to offer alternatives to the women and men going into Dallas abortion facilities by using this method that has helped save thousands of lives.
Trainings Include:
implement effective sidewalk counseling techniques
create a prayerful presence at the abortion center
offer assistance to a post-abortive woman or man and help lead her or him back to God
maintain a peaceful, non-threatening atmosphere
convert the mother's and/or father's heart and thereby save the life of the child
---
There are no trainings scheduled at this time.
Join our email list to be notified of the next class.
For information, contact .
---
CONTACT US
Convert-to-Life
| 972-267-LIFE (5433)
Pregnant? Confused? We can help.
www.projectgabrieldallas.org | 214-466-9769