Youth Presentation Topics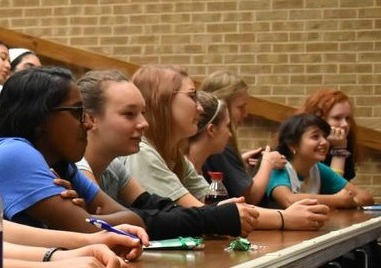 Presentations for youth and young people are available for schools, youth groups and Religious Education classes. We also offer a Respect Life Curriculum for grades 3 through high school which can also be used in Religious Education classes.

Below are the types of talks and a brief description of each.
To inquire about scheduling a presentation, .
ABORTION
God knows and loves each of us before we are even conceived
The truth about abortion
Highlights of fetal development
Physical and spiritual complications
How every abortion kills a baby and wounds a mother
CHASTITY/ABSTINENCE
How our sexuality affects our body, mind, and soul
The beauty of God's precious gift when used in the way He intends
How its abuse is harmful to us
DEFENDING LIFE
God calls each of us to defend the lives of our brothers and sisters
Common sense answers to pro-abortion arguments
How abortion affects those involved and what help is available
What is God calling us to do?
LIFE ISSUES
Life issues we face today
Abortion
Bioethics
Infanticide
Suicide
Euthanasia/Assisted Suicide
Capital Punishment
DATING, MARRIAGE, & RELATIONSHIPS
The role relationships play in forming who we are
Types of relationships
Freedom to be truly "me"
Marriage as made by God
Children are a gift
CHARACTER TALK
Instills values that build integrity and strengthen faith
NEW THIS SPRING

(SCHEDULING NOW OPEN)
"Worth More than Gold" workshop for young women on the importance of inner beauty

"Strength Training" workshop for young men focused on building strength of character

"Steadfast" seminar preparing seniors to face the challenges and temptations of college
SPECIAL OFFERINGS FOR PARENTS AND STUDENTS
Chastity Seminar
Opens the door for parents to communicate with their teen on the subject of sexuality

Communication Seminar
Practices communication techniques and encourages communication between parents and students