Speakers & Topics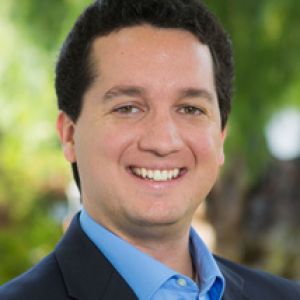 Trent Horn
Pro-Life Apologetics
After his conversion to the Catholic faith, Trent Horn earned master's degrees in the fields of theology, philosophy, and bioethics. He serves as a staff apologist for Catholic Answers, where he specializes in teaching Catholics to graciously and persuasively engage those who disagree with them.
Trent models that approach each week on the radio program Catholic Answers Live and on his own podcast, The Counsel of Trent. He has also been invited to debate at UC Berkeley, UC Santa Barbara, and Stanford University.
Trent is an adjunct professor of apologetics at Holy Apostles College, has written for The National Catholic Bioethics Quarterly, and is the author of nine books, including Answering Atheism, The Case for Catholicism, and Why We're Catholic: Our Reasons for Faith, Hope, and Love.
---
Ryan Anderson
Responding to the Transgender Movement
Ryan T. Anderson, Ph.D., is the President of the Ethics and Public Policy Center, and the Founding Editor of Public Discourse, the online journal of the Witherspoon Institute of Princeton, New Jersey.
He is the author of When Harry Became Sally: Responding to the Transgender Moment and Truth Overruled: The Future of Marriage and Religious Freedom. He is the co-author of What Is Marriage? Man and Woman: A Defense and Debating Religious Liberty and Discrimination, and the co-editor of A Liberalism Safe for Catholicism? Perspectives from "The Review of Politics."
Anderson's research has been cited by two U.S. Supreme Court justices, Justice Samuel Alito and Justice Clarence Thomas, in two Supreme Court cases. He received his bachelor of arts degree from Princeton University and he received his doctoral degree in political philosophy from the University of Notre Dame.
Anderson has made appearances on ABC, CNN, CNBC, MSNBC, and Fox News. His work has been published by the New York Times, the Washington Post, the Wall Street Journal, Oxford University Press, Cambridge University Press, the Harvard Journal of Law and Public Policy, the Harvard Health Policy Review, the Georgetown Journal of Law and Public Policy, First Things, the Claremont Review of Books, and National Review.
---
Monica Ashour
Theology of the Body Applied to Dating and Relationships
In a culture that devalues the body, causing confusion and anxiety in relationships, St. John Paul's Theology of the Body (TOB) reclaims God's design for the body. In her usual humor-filled, story-filled, and truth-filled manner, Monica Ashour will unpack the truth of dating and relationships with TOB as a basis, giving practical hints such as how-far-is-too-far and concrete steps in courtship. Along with a depth of philosophical insights needed in order to navigate through society's attempt to go against human nature, Ashour will show how the body matters here on earth and into eternal life.
---
Josh Clemmons
Catholic Understanding of Freedom
A convert to Catholicism, Joshua Clemmons works as a Pastoral Associate at Christ the King Catholic Church in Dallas. He has worked in various ministry functions within the Diocese of Dallas for the last 8 years. He studied philosophy and psychology at Texas Tech University in Lubbock, the city in which he was born and raised. He went on and received his M.A. in Theology from the University of Dallas where he is now an adjunct professor of theology. He lives in Dallas with his wife, Sarah, and their two sons, David (3yrs) and Zachary (5yrs). Joshua loves the thought of St. Thomas Aquinas and the Carmelite spiritual tradition and is probably a little too inclined toward discussions pertaining to religion and politics.
---
Will Hickl
Theology of the Body Testimonial
Will Hickl is a husband, worship leader, record producer, and software designer based in Dallas, TX. For two years he was on the leadership for Texas A&M's Theology of the Body ministry but couldn't get enough of it after graduation. He has read numerous Christopher West books, attended many of his events, attended and led worship for the Theology of the Body Institute, and has led worship for Dumb Ox Ministries on their ECHO camps in both Chicago and England. It was there across the pond that he met his wife Rebekah. They have recently been featured on the TOB Institute podcast "Discerning Marriage" with Elizabeth Busby to tell their story, and how much TOB has been a part of it.
---
Sr. Josephine
The Power of Human Dignity in Schools
Sister Josephine is a native Texan, born and raised in Houston. She moved to Dallas in 1999 to begin studies at the University of Dallas where she completed a BA in Political Philosophy with a Business Concentration. Sister subsequently entered the banking industry, serving for 10 years as a Vice President in the Home Loans division of Bank of America in the roles of Operations Manager of a staff of 200 and later as a Project Manager. Sister was raised Baptist and entered the Catholic Church in 2005. Later, in November of 2011, she began her formation to be a religious Sister. In November of 2020 Sister Josephine professed her final vows as a Sister of the Holy Family of Nazareth.
She is a board-certified and licensed counselor. serving as the school counselor for the cathedral grade school in Tyler, TX, and also in private practice. Sister has also served in vocations ministry and as a national speaker for youth and young adults, speaking to groups of up to 25,000.
---
Becky Visosky
Failed Promises of Abortion
Becky Visosky served as Executive Director of the Catholic Pro-Life Community and previously was the Director of Communications for 10 years. She has been interviewed by radio, television and print media outlets on current life issues ranging from state and national legislative efforts to women's health issues. She has also collaborated with both local and national partners to advance the cause of life.
Before joining the CPLC, Becky received her juris doctorate with honors from the University of Texas School of Law. She became partner with the law firm Carrington Coleman where she practiced as a commercial litigator for ten years. She also previously served as a board member of the St. Thomas More Society of Dallas, the Catholic Lawyers Guild.
---
Kim Zember
Hope and Freedom from the Homosexual Lifestyle
Kim Zember speaks internationally about the love and freedom she has found in her life. She loves people and strives to be totally transparent, to help others know they are safe to do the same. When Kim is not in Southern California, she is most likely found in her 'home away from home', Ethiopia, surrounded by her 280+ children. Kim's transparency about her life offers encouragement to those seeking peace and joy for their own restless hearts. In the end, love wins.
---
SCHEDULE
FRIDAY, APRIL 9
6:30 PM General Session
7:00 PM Opening Session: Catholic Understanding of Freedom, Josh Clemmons
7:30 PM Breakout Discussion
8:00 PM Keynote: Hope and Freedom from Homosexuality, Kim Zember
9:00 PM Chaplet of Divine Mercy, Steve Angrisiano
SATURDAY, APRIL 10
09:00 AM General Session
09:30 AM Keynote: Responding to the Transgender Movement, Ryan Anderson
10:30 AM Breakout Discussion
10:45 AM Failed Promises of Abortion, Becky Visosky
11:30 AM Keynote: Pro-life Apologetics, Trent Horn
12:30 PM Lunchtime Lounges
1:00 PM Open Expo Hall / Break
1:30 PM Keynote: TOB Applied to Dating and Relationships, Monica Ashour
2:15 PM Theology of the Body Testimonial, Will Hickl
2:45 PM Breakout Discussion
3:00 PM The Power of Human Dignity in Schools, Sister Josephine Garrett
3:30 PM Closing
---
CONTACT US
speakers@prolifedallas.org
972-267-LIFE (5433)