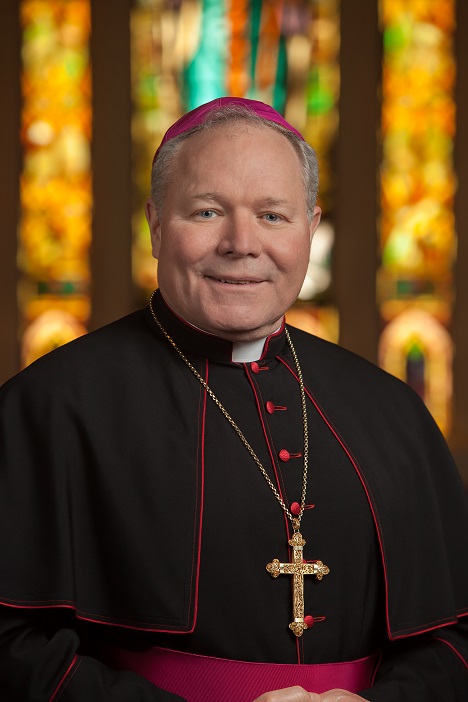 Dear Brothers and Sisters in Christ,
Recently, we have seen a great amount of momentum in the Pro-Life movement in our country. I am extremely pleased by this, and I believe that this will help us in advancing the message of the Gospel of Life. At the same time, within the political debates and predictions, the protection of human life remains uncertain. What is certain, however, is the sanctity of life ̶ without exception. What is certain is Christ's call to serve the most vulnerable among us, because when we serve the "least of these," we serve Him.
In answer to this call and in celebration of the 25th anniversary of St. Pope John Paul II's historic Gospel of Life ̶ Evangelium Vitae, our Church has begun a nationwide year of service, walking with moms in need. I join my brother Bishops in urging a renewed commitment to providing pregnant mothers authentic pastoral care and resources for compassionate assistance. It is only through prayer and service that we may truly build the Culture of Life and Civilization of Love envisioned by St. John Paul II.
We are blessed in this diocese to have a wonderful community to support this year of service: The Catholic Pro-Life Community. The CPLC has long been committed to helping mothers and babies victimized by the culture of death, paving the way to mercy for those traumatized by abortion, and laying the foundation of education and peaceful activism to build the Culture of Life.
I hope you will join me at the 27th Annual Bishop's Pro-Life Dinner on April 18 to celebrate the beautiful gift of life and support our community's response to this most sacred call to service! .
Faithfully yours in Christ,

Most Reverend Edward J. Burns
Bishop of Dallas